Last Bag'em Larford Classic Qualifier 23rd April 2017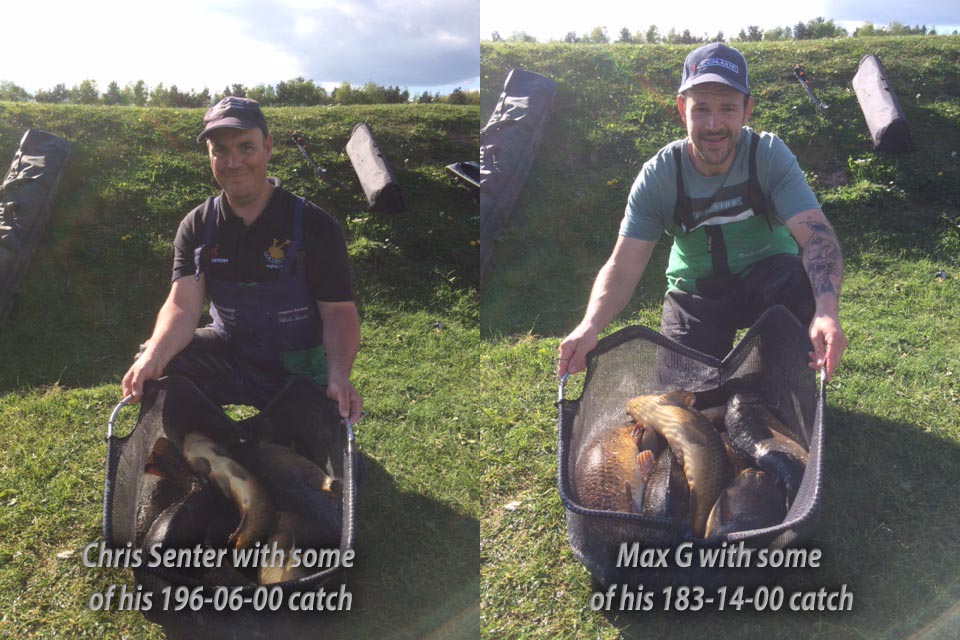 28 Anglers fished the last Bag'em Larford Classic Qualifier of the season on the Specimen Lake. Conditions were a sunny 16C
1st was Chris Senter (Bag'em Larford) with a great weight of 196-06-00. Chris weighed in carp of an average weight of 15lbs, he's caught early on pellet waggler and later down his edge, from peg 24 specimen burr.
2nd on the day was Max G (PR Floats) on peg 16 specimen burr with another big weight of 183-14-00 on pellet waggler and pole at 14.5m shallow.
3rd Neil Colcombe (Bag'em Larford) from peg 20 weighing in 123-06-00 catching on pellet waggler and down his edge.
4th Brian Clark (Vespe) on peg 78 with a weight of 95-01-00. Brian's caught down his margins
5th Phil Bishop (Maver Harescombe) on peg 4 specimen burr with a weight of 94-08-00, he's caught at 14.5m shallow pole and pellet, Phil also qualified for the Classic Final.
6th Rich Jones (Bag'em Larford) peg 14 his weight was 93-11-00, Rich has caught on Pole 16m shallow.
Phil Bishop qualifies for the May Final
Qualifiers so far-
| Position | Name | Point |
| --- | --- | --- |
| 1st | Winter Wonders | 63 pts |
| 2nd | Tredegar AC | 75pts |
| 3rd | Garbolino & Larford | 77pts |
For more details of the Bag'em Larford classic click here