Larford Classic Qualifier Sunday 9th October 2016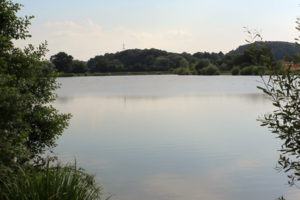 40 anglers fished today's Classic qualifier on the Specimen Lake which saw three advance to the May 2017 Final.
1st on the day was Warren Jennings (Larford) who drew peg 76 on the chalet bank.
Warren finished at 14m with hard banded pellet landing bream and carp t weigh 103-13-00 and a place in the May 2017 final.
2nd placed Martin Harrell ( Larford) drew peg 10 and fished with open end feeder catching bream.
Later switching to 6m with meat to land carp to 15lbs weighing 95-09-00 and a place in the Final.
3rd on the day was Scott Poynton (Old Ghost) who drew peg 74. Scott caught on the Method and later at 14m with pole & pellet .
Scott weighed 93-08-00 and also qualifies for the May 2017 final.
4th placed Max G ( PR Floats) drew peg 12 weighing 92-02-00 Max caught early on Method and later on his 6m pole line with meat.
5th on the day was Anthony Perkins (Cwmbran Nobblers) who drew peg 82 and weighed 83-08-00
6th on the day was Perry Mountain who drew peg 66 weighing 82-03-00.
Qualifiers so far-
| Position | Name | Point |
| --- | --- | --- |
| 1st | Winter Wonders | 63 pts |
| 2nd | Tredegar AC | 75pts |
| 3rd | Garbolino & Larford | 77pts |
For more details of the Larford classic click here