Larford Classic Qualifier Sunday 6th November 2016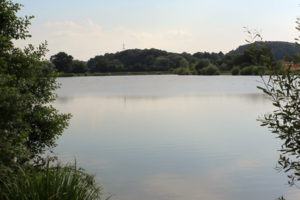 31 anglers braved arctic conditions on the Specimen Lake. Strong winds and highs of just 5-6C made for a difficult match with fish dropping straight into winter mode.
Winner on the day was Max G (PR Floats) who drew peg 8 on the burr bank. Max caught on method and later on pole at 14m with pellet to weigh 166-12-00 for a comfortable win.
2nd on the day was Rob Wiltshire (Cwmbran Nobblers) who drew peg 10 landing 100-05-00. Rob  caught on both Method and bomb to finish the day with 100lbs+ and a place in the May Final.
3rd placed Ian Wood (Larford) drew peg 14 landing quality carp on paste weighing 68-04-00
4th placed Ray Lamb (Larford) drew peg 70 catching carp on both long and short pole weighing 64-15-00.
5th on the day was Perry Mountain (HT Angling) who drew peg 68 weighing in 50-01-00 of carp & bream.
6th placed Mick Bull ( Frenzee) drew peg 64 weighing 45-13-00 of bream to the open end feeder.
Ray Wiltshire qualifies for the May 2017 final.
Qualifiers so far-
| Position | Name | Point |
| --- | --- | --- |
| 1st | Winter Wonders | 63 pts |
| 2nd | Tredegar AC | 75pts |
| 3rd | Garbolino & Larford | 77pts |
For more details of the Larford classic click here