Larford Classic Qualifier Sunday 13th November 2016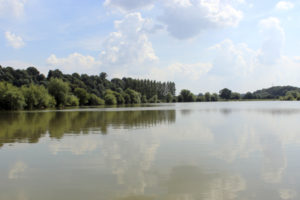 28 anglers fished the Specimen Lake. With carp hard to come by and catches mainly made up with skimmers as the carp stay in winter mode during this flat calm day. Plenty of banter and good atmosphire to make up for it.
Winner on the day was Dave Powell (Larford) landing 48-09-00 and qualifies for the May 2017 Final
2nd on the day was Simon Deakin (Tubitini) landing 44-15-00.
3rd placed Paul Cook (Frenzee) weighing 38-08-00
4th placed Rich Green weighing 28-04-00
5th placed Darren Hudson (PR Floats) weighing 24-08-00
6th placed Paul Edwards (Larford) weighing 21-14-00
Dave Powell qualifies for the May 2017 final.
Qualifiers so far-
| Position | Name | Point |
| --- | --- | --- |
| 1st | Winter Wonders | 63 pts |
| 2nd | Tredegar AC | 75pts |
| 3rd | Garbolino & Larford | 77pts |
For more details of the Larford classic click here