Larford Classic Qualifier Saturday 29th October 2016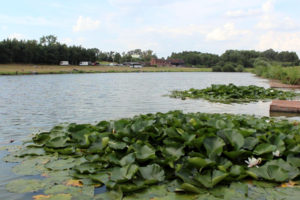 27 anglers fished in calm & mild weather.
1st on the day from peg 50 Ray Lamb (Larford) with a big weight of 185-13-00. Ray caught on hard pellet on pole at 14-5m.
2nd Neil Colcombe (Larford) on peg 62 with a weight of 140-14-00. He caught on pole and pellet down his edge.
3rd Paul Cook (Frenzee) on peg 54 weighing in 114-09-00. Paul caught on long pole and pellet at 14-5 metres.
4th Sean Berry (Rays Tackle) peg 38 with 99-00-00 catching on pole & pellet.
5th Martin Harrell (Larford) Peg 16 with 75-15-00 catching with method feeder.
6th Fran O'Reily (Bagem) Peg 25 with 72-14-00. Fran caught on method feeder
Ray Lamb qualifies for the May 2017 final.
Section winners – Martin Harrell & Paul Cook
Qualifiers so far-
| Position | Name | Point |
| --- | --- | --- |
| 1st | Winter Wonders | 63 pts |
| 2nd | Tredegar AC | 75pts |
| 3rd | Garbolino & Larford | 77pts |
For more details of the Larford classic click here