Larford Classic Qualifier Saturday 15th October 2016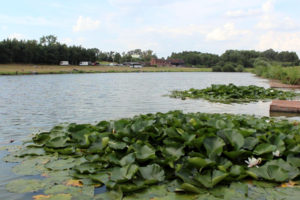 32 anglers fished this latest qualifier and it was Martin Harrell who won the day.
Martin drew peg 42 and fished the method for the duration of the match weighing 225-00-00
2nd on the day was Paul Cook (Frenzee) who drew peg 22. Paul fished method & long pole to weigh 196-15-00
3rd placed Adam Sharman (AJ Larford) drew peg 28 and fished long pole with hard pellet weighing 143-08-00
4th placed Luke Webster (PR Floats) qualifies for the final with 138-14-00 from peg 30.
Luke fished short pole with banded hard pellet and later down his edges.
5th on the day was Neil Colcolme (Larford) who drew peg 66 weighing 128-13-00
6th placed Chris Cameron (Middy) weighed 127-00-00 from peg 16 on Method & bomb & pellet.
Luke Webster qualifies for the May 2017 final.
Qualifiers so far-
| Position | Name | Point |
| --- | --- | --- |
| 1st | Winter Wonders | 63 pts |
| 2nd | Tredegar AC | 75pts |
| 3rd | Garbolino & Larford | 77pts |
For more details of the Larford classic click here