Larford Classic Qualifier Saturday 22nd October 2016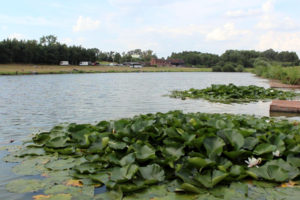 Conditions today were cold and it had an adverse effect making bites difficult.
Winner of todays Classic Qualifier was Chris Cameron ( Middy)(Old Ghost) who drew peg 28 by the island.
Chris fished banded hard pellet at both 13 & 14½m landing carp to 10lbs.
Chris finished the day with 124-01-00 and qualified for the May 2017 final.
2nd on the day was Mark Skidmore (Larford) who drew peg 57.
Mark fished banded pellet at 13m and later switched to his edge, finishing the day with 104-00-00
3rd on the day was Neil Colcombe (Larford) who drew peg 13 landing 86-15-00. Neil fished 13m with hard pellet plus a few late fish down his edge.
4th on the day was Martin Harrell (Larford) who drew peg 54 landing 80-13-00 of F1's and carp to banded pellet fished shallow at 13m.
5th placed Phil Briscoe drew peg 48 fishing hard pellet at 8m and paste at 6m. Later switching to his edge to weigh 80-11-00.
6th placed Adam Sharman (AJ Larford) drew peg 51. Adam fished at 13m with hard pellet and later down his edge to weigh 65-12-00.
Chris Cameron qualifies for the May 2017 final.
Qualifiers so far-
| Position | Name | Point |
| --- | --- | --- |
| 1st | Winter Wonders | 63 pts |
| 2nd | Tredegar AC | 75pts |
| 3rd | Garbolino & Larford | 77pts |
For more details of the Larford classic click here