Bag'em Larford Classic Qualifier 4th March 2017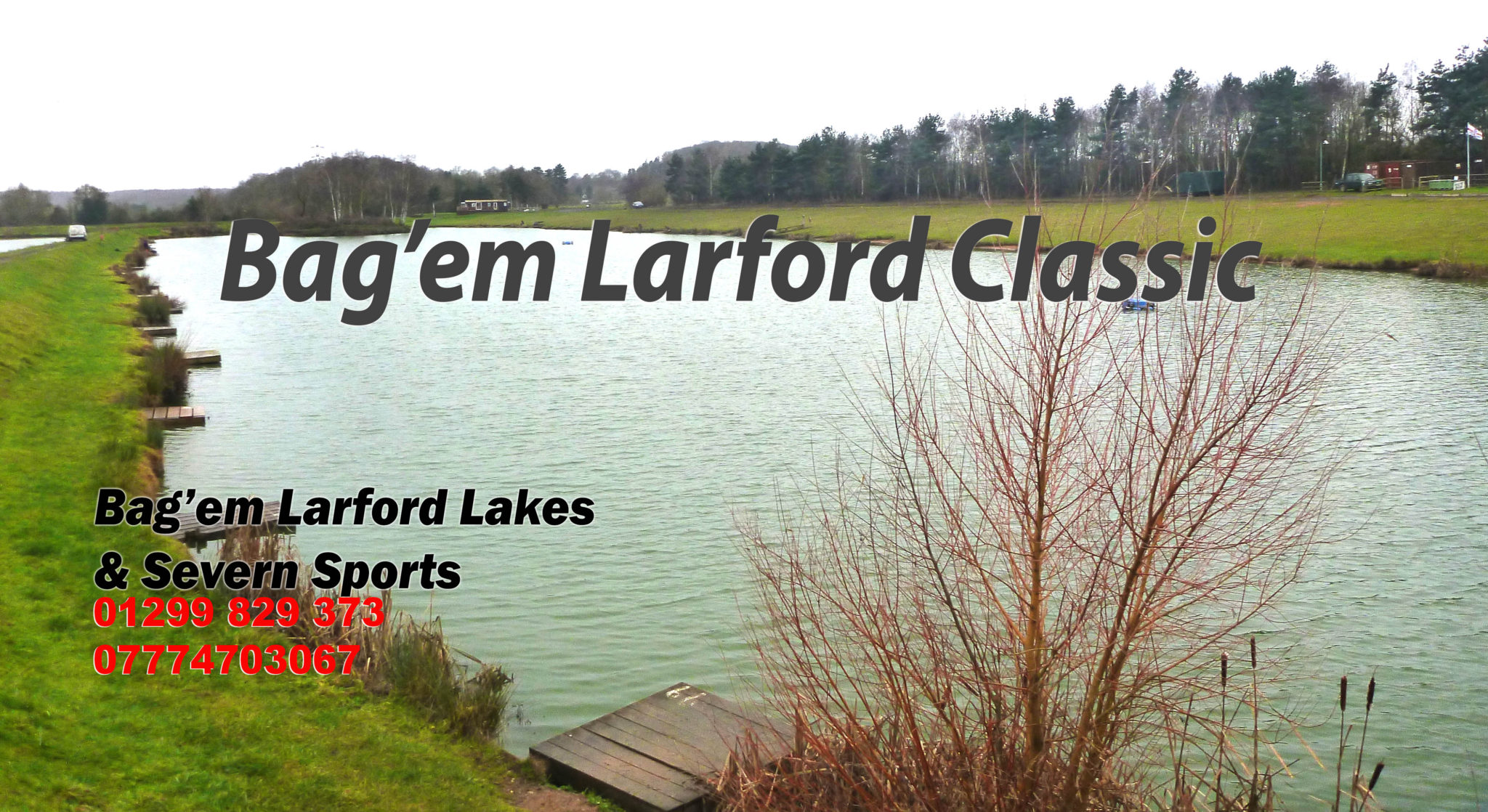 33 anglers fished today in cold windy weather with showers.
1st Neil Colcombe (Bag'em Larford) drew peg 48 on Match Lake burr.
Neil weighed in 75-06-00 from pole long with expander.
2nd Jack O'Sullivan (Oakengates A/C) from peg 13 Match Lake grass with a weigh of 53-14-00 on bomb and pellet.
3rd Paul Edwards (Bag'em Larford) with 35-10-00 from peg 51, fishing 11m with pellet.
4th Tim Rust on peg 10 Match Lake grass with a weight of 32-09-00. Tim caught on method and pole
5th Rich Martin (Hereford), peg 28 Match Lake grass weigjing 32-06-00, catching on pole & pellet.
6th Chris Shepherd (Pontypandy) peg 45 with a weight of 32-01-00. Chris has caught on method.
Jack O'Sullivan qualifies for the May 2017 final.
Qualifiers so far-
| Position | Name | Point |
| --- | --- | --- |
| 1st | Winter Wonders | 63 pts |
| 2nd | Tredegar AC | 75pts |
| 3rd | Garbolino & Larford | 77pts |
For more details of the Bag'em Larford classic click here