Bag'em Larford Classic Qualifier 22nd April 2017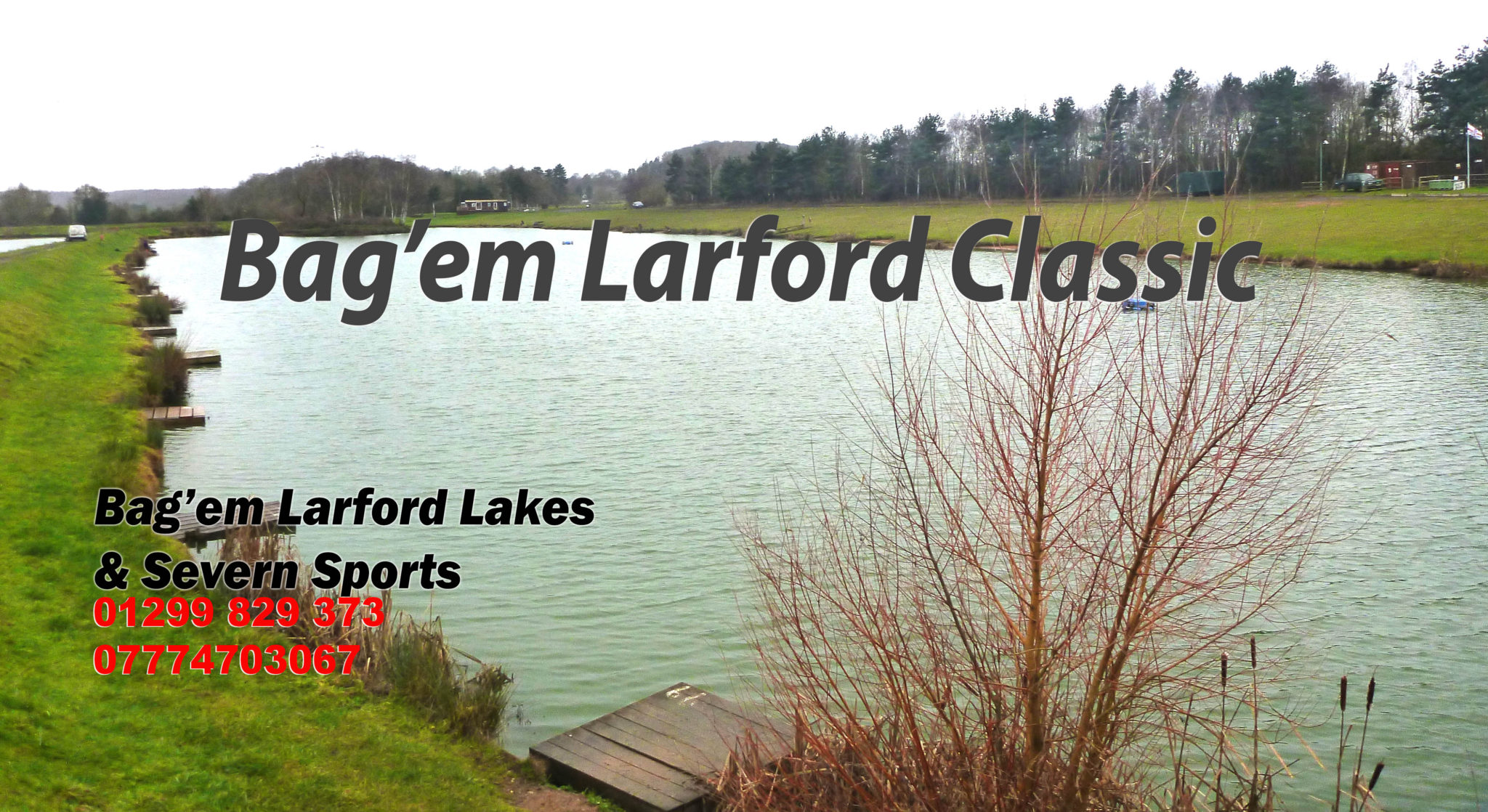 The qualifier was fished on the Match Lake in warm & sunny conditions.
1st on the day with a brilliant weight of 156-12-00 was Mark Hawthorne (HT Angling). Mark was on peg 42 on the Match Burr catching on long pole and pellet and down his edge winning himself a place in the Classic final in May.
2nd Brian Cochrane (Bag'em Larford) on peg 56 on the Match Burr with a weight of 80-01-00 Brian caught on Method & in the margins.
3rd Adam Sharman (AJ / Bag'em Larford) who fished on peg 46. Adam caught on method feeder and down his edge weighing in a weight of 71-08-00
Mark Hawthorne qualifies for the May Final
Qualifiers so far-
| Position | Name | Point |
| --- | --- | --- |
| 1st | Winter Wonders | 63 pts |
| 2nd | Tredegar AC | 75pts |
| 3rd | Garbolino & Larford | 77pts |
For more details of the Bag'em Larford classic click here