Bag'em Larford Classic Qualifier 11th March 2017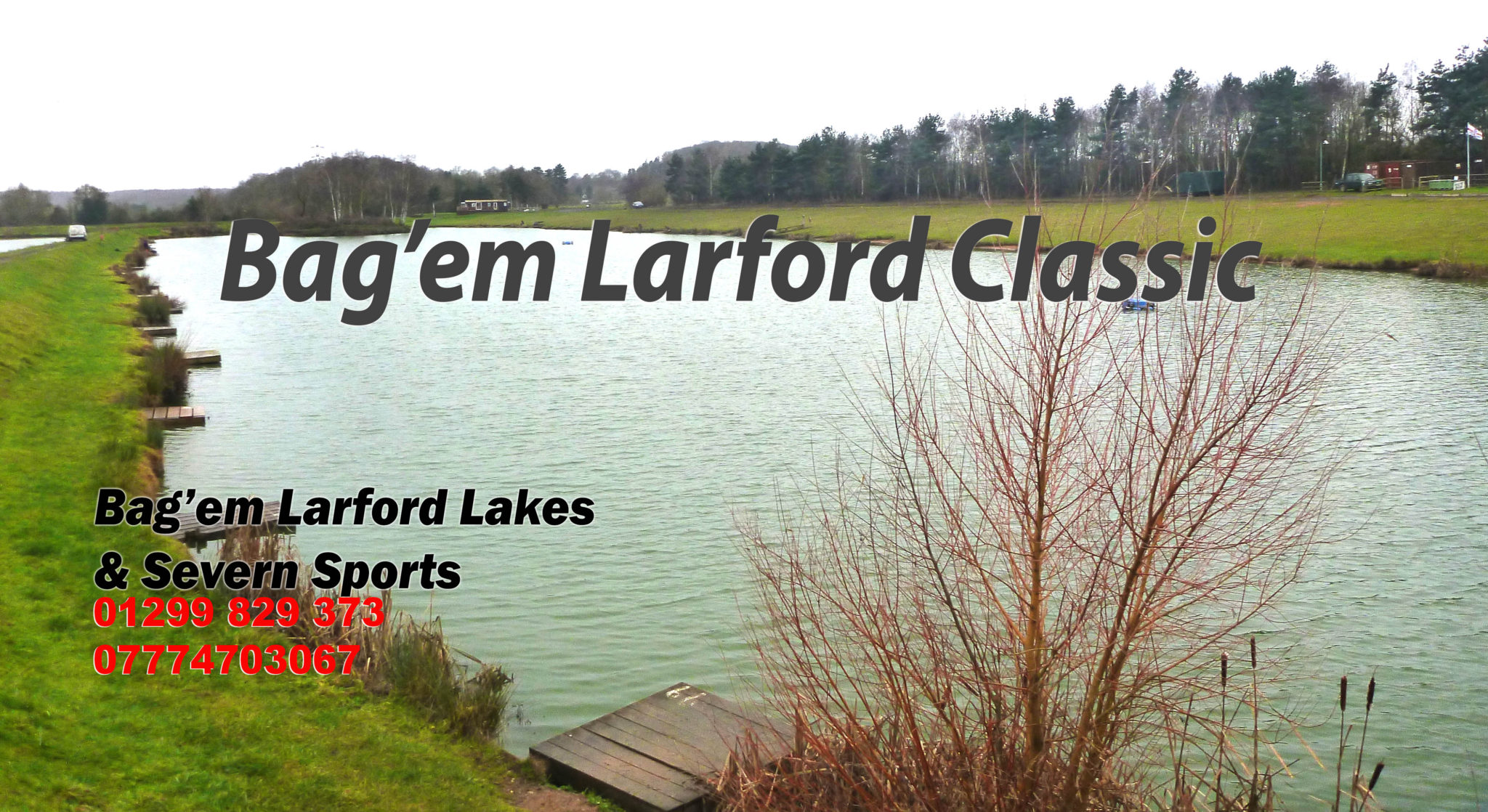 30 anglers fished the Match Lake for the latest qualifier in mild & overcast conditions.
1st Chris Shepherd ( Pontypandy) Peg 52 117-04-00. Chris caught carp up to 10lb on bomb & pellet.
2nd Neil Colcombe (Bag'em Larford) Peg 35 with a weight of 94-14-00.
3rd was Chris Cameron (Middy / Old Ghost) from Peg 19. Chris had a weight of 73-11-00 catching bomb & pellet.
4th Ian Wood (Bag'em Larford) drew peg 42 with a weight of 61-06-00, he caught pole in margins.
5th Brian Cochrane ( Reddital) drew peg 50 on the Match Burr weighing 55-00-00, catching on bomb & pellet.
6th Steve Partington (Marukyu) drew peg 48 on the Match Burr with a weight of 54-05-00 catching bomb & pellet.
Brian Cochrane qualifies for the May 2017 final.
Section winners – section A Paul Cook, section B Ian Wood
Qualifiers so far-
| Position | Name | Point |
| --- | --- | --- |
| 1st | Winter Wonders | 63 pts |
| 2nd | Tredegar AC | 75pts |
| 3rd | Garbolino & Larford | 77pts |
For more details of the Bag'em Larford classic click here