Match Lake Open Larford Lakes, Saturday 27th June 2020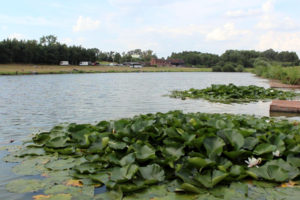 20 anglers fished this latest open on the Match Lake. Weights were excellent for most of the field.
Winner today with 212-10-0 was Mark Hawthorne (HT Angling). Mark was over in his keep nets, so recorded 194-5-0 after knock back.
Mark drew peg 34 and fished the pole shallow with pellet at 13m and later down his edges landing an all carp and F1 Catch.
2nd on the day was Brian Clark (Vespe) with 168-12-0 all on the bomb and pellet and method feeder.
Brian drew peg 18 on the shallow bank.
3rd to the frame was Tom Need from peg 16 with 143-3-0 of carp and F1's.
Tom fished the pole short with pellet and also down his edges.
4th overall was Richard Dommett from peg 8 with 129-9-0.
In total, there were 10 weights over 100lbs with all other back up weights being 70-80lbs.