Larford Winter league Round 4 | Sunday 9th December 2018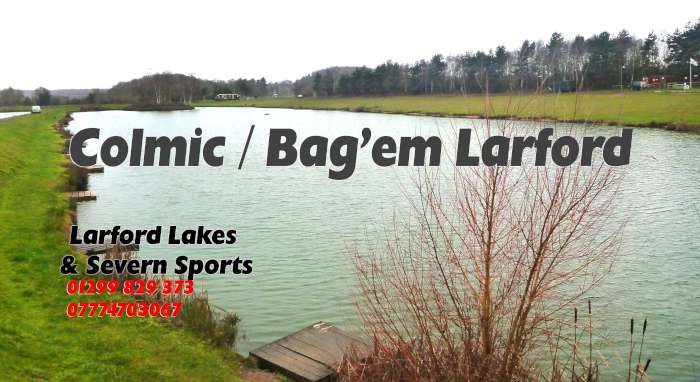 Conditions for the fourth round of the Winter League were sunny and breezy for the 11 teams of 4 anglers (44 fished).
1st Ray Lamb (Larford) from peg 30 on the Match Lake weighing in 113-15-00 to pole down his edge.
2nd on the day was Warren Jennings (Bag'em). Warren drew peg 64 on the Match Lake and weighed on 92-04-00 and caught down his edge with pole and corn.
3rd placed Steve Rocke (Larford) drew peg 74. Steve caught on method and weighed in 64-12-00.
4th on the day was Danny Baker (Tredegar Angling) from peg 4 on the Specimen Burr. Danny weighed in 50-12-00, catching on method.
5th placed Andy Crocker (Tredegar Angling) drew peg 64. Andy weighed in 50-07-00 and caught on method.
6th was Steve Ford who drew peg 20 on the Match Lake. Steve caught on pole and corn and weighed in 48-07-00.
Classic Qualifier –
Paul Bucknall
| Team | Round 1 | Round 2 | Round 3 | Round 4 | Round 5 | final Round | Cumlative Total |
| --- | --- | --- | --- | --- | --- | --- | --- |
| Cookie Monsters | 16 | 19 | 15 | 19 | 13 | 10 | 92 |
| Bag'em Winter wonders | 16 | 19 | 26 | 18 | 11 | 14 | 104 |
| Garbolino | 10 | 22 | 22 | 35 | 14 | 17 | 120 |
| Tredegar | 25 | 21 | 17 | 14 | 26 | 18 | 121 |
| HT Bait -Tech | 27 | 12 | 24 | 14 | 25 | 29 | 131 |
| Alison's Angels | 26 | 22 | 22 | 36 | 21 | 24 | 151 |
| Vikings | 18 | 17 | 31 | 33 | 33 | 22 | 154 |
| Telford TT | 38 | 35 | 16 | 14 | 22 | 30 | 155 |
| HT Angling | 26 | 35 | 23 | 26 | 28 | 23 | 161 |
| HT Angling Black | 28 | 22 | 24 | 32 | 35 | 36 | 177 |
| Fintastic | 34 | 40 | 31 | 40 | 38 | 41 | 224 |