Larford Winter League Round 2 Sunday 17th November 2019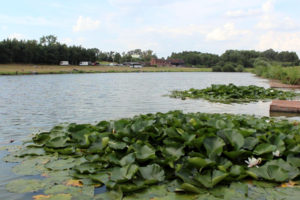 32 anglers fished the Match, Specimen and Arena Lakes for Round 2 of the Winter League (8 teams).
Conditions today were overcast with highs of just 5C. Heavy rain one hour before the end dampened spirits.
Winner overall was Steve Ford fishing for Misfit's who drew peg Match 26.
Steve fished pole and pellet to weigh 142-10-0.
2nd overall was Warren Jennings (Winter Wonders) who drew peg 60 on the Match Lake.
Warren fished pole and pellet short to weigh 135-7-0.
3rd placed Ian Giddins (Winter Wonder's) drew peg 14 on the Match Lake, fishing the pole short and long with pellet to weigh in 133-11-0.
4th to the frame was Darren Hudson (Milo MGM) with 91-4-0 from Match Lake peg 28.
5th placed Liam Dennick (Misfits) drew peg 52 on the Match Lake fishing pole short with pellet to weigh 82-7-0.
6th to the frame was Steve Rocke (Bait Tec) who drew peg 56 on the Match Lake weighing in 79-14-0 to the pole and pellet.
Teams on the Day –
| | | |
| --- | --- | --- |
| 1st | Misfits | 7pts |
| 2nd | Winter Wonders | 15pts |
| 3rd | Cookie Monsters | 16pts |
| 4th | Milo MGM | 18pts (Weight) |
| 5th | Telford TT | 18pts |
| 6th | Bait Tech | 22pts (Weight) |
| 7th | Brians Boys | 22pts |
| 8th | Vikings | |
League after 2 rounds
| | | |
| --- | --- | --- |
| 1st | Cookie Monsters | 24pts |
| 2nd | Misfits | 26pts |
| 3rd | Telford TT | 32pts |
| 4th | Vikings | 38pts (Joint) |
| 4th | Winter Wonders | 38pts (Joint) |
| 6th | Milo MGM | 43pts (Joint) |
| 6th | Bait Tech | 43pts (Joint) |
| 8th | Brians Boys | 44pts |