Larford Summer Festival Day 4 Thursday 2nd August 2018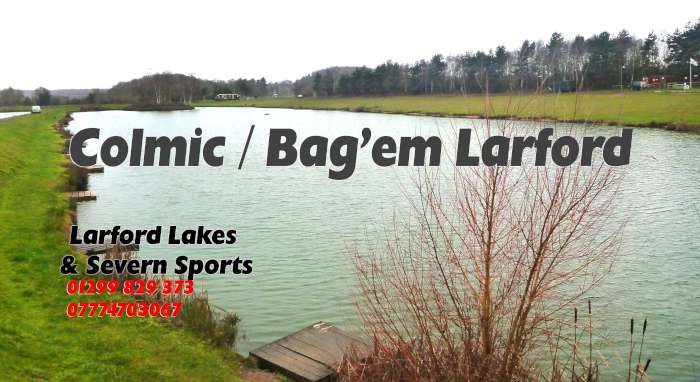 Section A Match Lake
Winner of section A on the Match lake was Mick Bull (Frenzee / Bag'em) with 99-180 Kilos (220lbs) from peg 28.
Mick caught short on pole and pellet.
Section B Match Lake
Securing another lake win was the super star Andy Power (Preston) who drew peg 60.
Fishing most of his match down his edges, Andy weighed in 125-560kilos (279lbs) to hard pellet and meat.
Section B winner (by default) was Warren Jennings (Bag'em) from peg 63.
Warren fished down his edges with pellet and meat to weigh 95-260 Kilos (212lbs)
Section C Specimen Lake
Winner of section C was Steve Rocke (Larford) with 67-680Kilos (150lbs).
Steve fished bomb and pellet and method feeder.
Section D Specimen Chalet Bank
Lake winner overall was Harry Harris (Larford) from peg 70.
Harry fished bomb & pellet, method short and pole short to weigh in 91-780 Kilos (204lbs).
Winner of section D by default was Andy Morley (Kinverton) with 88-620Kilos (197lbs).
Andy caught on bomb and pellet, method and pole short.
Section E Arena Lake
Lake winner was Terry Winstone with 30-700Kilos (68lbs) from peg 24.
Terry caught on bomb & pellet and pellet waggler.
Section E winner by default was Gavin Leversage (Barnsley Blacks) with 27-700 Kilos (61.5lbs).
Gavin caught on pellet waggler and bomb & pellet.
Leader Board after 4 days
1st Andy Power 5 points (436.830 Kilos) 970lbs
2nd Dale Shepherd 8 points (336.820 Kilos) 748lbs
3rd Harry Harris 10 points (273-540 Kilos) 608lbs
4th Steve Rocke 11 points (358.260 Kilos)796lbs
5th Andy Morley 11 points (277-240 Kilos) 616lbs
Overall weight (50 Anglers ) after 4 days 11,074.310Kg or 24,607lbs
Average per man after 4 days 123lbs per man per day.