Larford Summer Festival Day 2 Tuesday 31st July 2018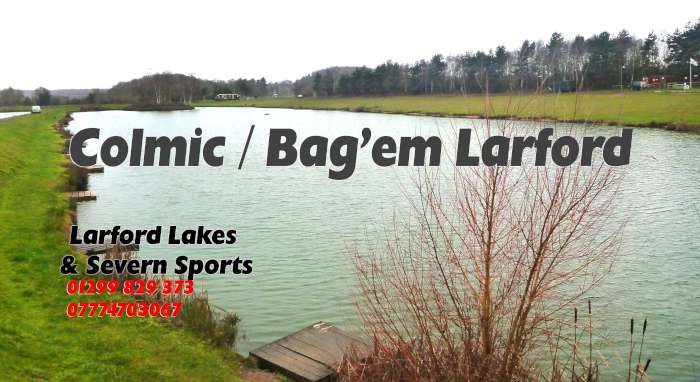 Day 2
Section A Match Lake
A section on the Match Lake was won by Paul Cook (Frenzee) with a massive 114-160kilo (253lbs) from peg 4.
Paul fished short and down his edges with 6mm banded pellet.
Section B Match Lake
Lake winner was Ray Lamb from peg 63 with 159-300 kilos (353.8lbs) which is a new lake record.
Ray caught short and down his edges with banded 6mm pellet.
Section C Specimen Burr
Section winner was Grant Albutt (Drennan / Dynamite) with 92-300 kilo (205lbs) from peg13
Grant caught on the method short and down his edges on the pole.
Section D Specimen Chalet Bank
Lake winner today was Chris Bradney (H.T. Angling) with a superb 95-000 kilos (211lbs) from peg 67.
Brad caught short on the method feeder and down his edges on the pole.
Section D winner by default was Neil Cotton with 88-200 kilos (196lbs) from peg 74.
Neil caught on Method short and down his edges.
Section E Arena Lake
Lake winner was Matt Marshall (Colmic) from peg 11.
Matt mugged a number of quality carp and later caught down his edge to weigh 54-300kilos (120lbs)
Section winner by default was Graham Dack with 43-080 Kilos (96lbs). Graham caught shallow and down his edges.
1st Overall Andy Power 3 points (209-970 Kilos) 466lbs
2nd Overall Dale Shepherd 4 points (212-720 Kilos) 472lbs
3rd overall Dave Whiting 4 points (212-140 Kilos) 471 lbs
4th overall Paul Cook 4 point (176-060 Kilos) 391lbs
5th overall Neil Cotton 4 points (152-100 Kilos) 337lbs
Overall weight (51 anglers) for second day 2939.620 Kilos.
Total weight (51 anglers) after 2 days
6,026.480 Kilos
13,380lbs
Average per Man 131lbs per man per day.