Larford Open Sunday 13th October 2019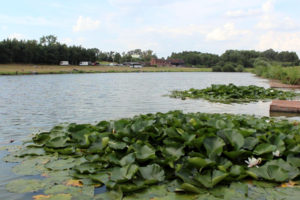 Match Lake.
21 fished todays open. Temperatures of 15C with a stiff breeze and heavy rain for most of the day.
Winner today was Darren Hudson (PR Floats) from peg 60. Darren fished short and down his edges with hard pellet landing 162-4-0.
2nd overall was Mark Skidmore (Larford) from peg 28.
Mark caught on pellet short and down his edges to weigh 110-4-0.
3rd on the day was Chris Senter (Mossella UK) from peg 24.
Chris caught on both the long and short pole with pellet to weigh 104-7-0.
4th placed Josh Hughes drew peg 44 and caught on the long pole to depth with pellet to weigh 70-13-0.
Josh Hughes also qualifies for the May Classic Final.