Larford Lakes Summer Festival Monday 2nd – Friday 6th August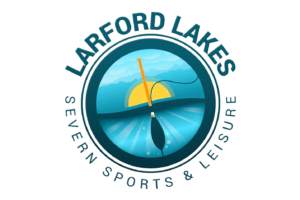 Lakes – Match & Specimen 40 anglers fished
A fantastic festival was enjoyed by all with both the Specimen and Match Lakes producing some stunning weights.
The Specimen Lake produced quality carp to the pellet waggler, short pole and down the edge late.
Also massive bags of bream to the pole with meat and corn fishing at just 6m or less. Lots of 90-100lbs bags of bream to this method.
The Match Lake tactics were pole short, long pole shallow down the edges and also caster shallow.
Overall winner was Dale Shepherd who secured a winning 7 points total and a cumulative weight of 416.240 Kg (917lbs, 7oz) averaging 183-4-0 per day.
Dale collected over £1000 in section wins, lake wins and overall prize funds.
Second in the festival was Andy Power (Preston) who also put in a near faultless performance over the 5 days.
Andy finished on 8 points and a cumulative weigh of 404.020 Kg (890.7-0lbs) 178 lbs average per day.
Third overall was Steve Forster (Browning) with a points score of 9 and a cumulative weight of 433.840 Kg (956.5.0lbs).
If the festival had been decided by weight overall, Steve would have won comfortably. His average per day for the 5 days was 191-2-0 per day.
Fourth to the frame was John Jones (Burt Baits) who weighed in 331.750 Kg (731-4-0 lbs) over the five days, averaging 146-4-0lbs per day and a point score of 11.
Fifth placed Neil Colcombe finished the week with 360.890 Kg (795-7-0 averaging 159-6-0 per day and overall points score of 13.
Approx 7,935kg of fish were caught over the 5 days, approx 17,616lbs (88.7lbs per man per day average over the 5 days.)