Larford lakes Specimen Lake Open Sunday 29th September 2019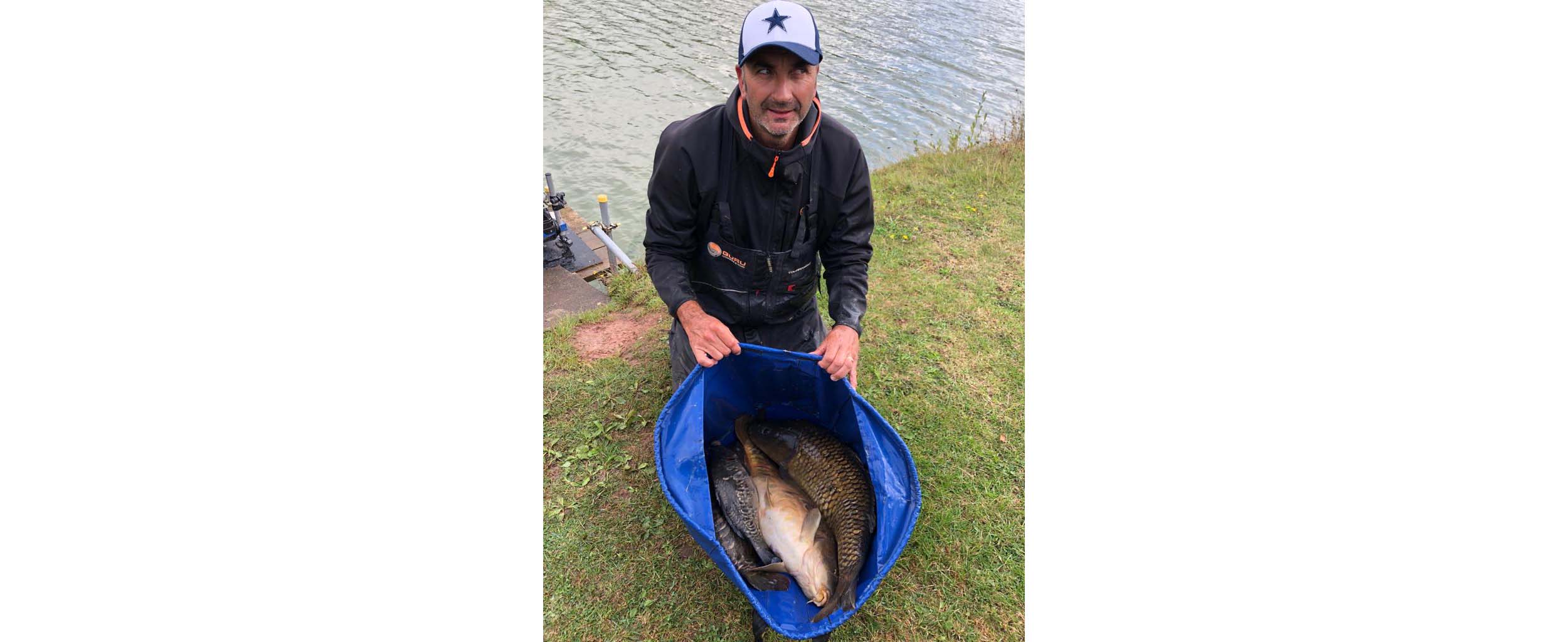 15 anglers.
Well, to all the stay away anglers you're missing superb sport on the Specimen and Match Lakes.
Todays open on the specimen Lake, everyone had big weights on the pole short, bomb and pellet and down the edges too.
Winner today was Stuart Pulsar (Guru) from peg 28. Stu fished the pole down his edge on hard 8mm pellet feeding 6mm to land a massive 357-15-0 and a place in the Classic Final in May.
Stuart landed a number of carp over 20lbs to secure his victory.
2nd on the day was Peter Caton (Drennan) from peg 24.
Pete fished at 6m with hard pellet and feeding the same to land 308-8-0.
3rd placed Daz Hudson (PR Floats) drew peg 4 and caught early on bomb and pellet.
Later switching to the short pole and down his edges to land 193-13-0.
4th on the day was Rory Bleese from peg 16 with 191-15-0 all to corn fished over hemp at 8m.
5th placed Neil Russell weighed in 151-8-0 from peg 8. Neil caught on meat, corn and pellets.
There will be an open on Sunday 6th on the Specimen Lake with both banks being pegged. Draw 9am