Larford Lakes Silver Fish, Sunday 19th January 2020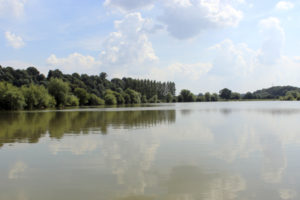 20 Anglers fished, Specimen Lake.
What a brilliant match, conditions today was foggy with temperatures of 0C, rising to little more than 4C all day.
Winner overall was Chris Hill (Sensas) who drew peg 2 on the Specimen Lake.
Chris landed 43-2-0 of bream all to the feeder with pinkie hook baits.
2nd overall was Jordan Holloway (Preston) who drew peg 20, weighing in 41-6-0 of bream, roach, skimmers and hybrids.
Jordan started on the feeder landing about 12lbs and later switched to the pole fishing maggot and worms.
3rd to the frame was Mark Jones (Tredegar Angling) who drew peg 18.
Mark fished a cage feeder with dead reds and worms landing 28-12-0.
4th overall was Alan Sutton from peg 16.
Alan fished a waggler with maggot hook baits weighing in mainly roach for a weight of 21-14-0.