Larford Lakes Silver fish open Sunday 2nd February 2020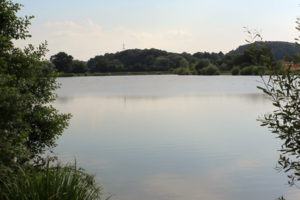 Specimen Lake 20 pegs.
Winter silver fish match which one has to say, presented outstanding sport for quality catches of bream and roach.
Arguably, Larford is probably one of the best venues in the country for winter catches of silvers as demonstrated in this latest open, despite horrific windy conditions that prevented the field fishing the pole.
Winner of the match was Spud Murphy (Cadence) from peg 68.
Spud fished a cage feeder at 30m with dead reds to land a skimmer and bream catch tipping the scales at 31-15-0.
Second overall was Simon Farmer (Damson Locks) who drew peg 5.
Simon braved the pole at 14m and later switched to a short line on the tip to land 31-2-0 of bream and roach.
Third placed Mark Jones (Tredegar Angling) drew peg 19 and fished the tip with a cage feeder and dead reds landing 28-4-0 of bream and roach.
Fourth overall was Tony Randall (RAF Cosford) with 27-15-0.
Tony drew peg 64 and fished the feeder at 25m with pinkie hook baits weighing in a fine bream and skimmer catch.
The specimen lake is constantly throwing up weights of 80-100lbs of winter bream catches and most sections in the winter matches, 40-60lbs is required to win a section (conditions permitting).
Next silver fish open-
Sunday 9th February, Draw 9am