Larford Lakes Open Sunday 20th October 2019.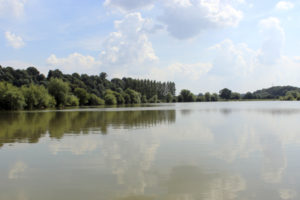 24 anglers fished the Specimen Lake today conditions were overcast, slight breeze and highs of around 14C.
Winner today from peg 82 was Barry Byrd (Spotted fin / Dot 'em Down) with a weight of 166-13-0
Barry caught all of his carp on a shallow rig at 17.5m with hard pellet landing fish to 20lbs plus.
2nd on the day was Neil Colcombe from peg 12. Neil caught on the long pole to depth with hard pellet landing carp to 20lbs for a total weight of 113-2-0.
3rd placed Lee Davis (Ridgemere) also fished the long pole with hard pellet landing 108-4-0 from peg 14.
4th overall was Stuart Pulsar (Guru) from peg 68 Stu caught on the long pole shallow with pellet weighing in 97-2-0.
5th to the frame was Peter Caton (Drennan) from peg 80.
Pete fished at 6m with hard pellet weighing in 96-3-0.
6th overall was Chris Senter (Mossella) from peg 18 with 81-10-0.
Classic Qualifier – Barry Byrd