Larford Lakes Open Match Results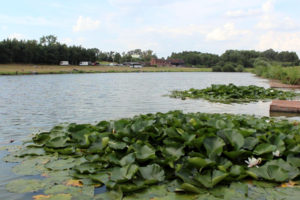 Saturday's Larford Lakes Open Match saw 27 anglers finish on the Match Lake
Weather was warm and bright.
Winner on the day was Neil Colcombe (larford) who drew peg 22. Neil caught on pole and pellet short and later caught down his edge to finish with 138.10.0.
Second on the day was Chris Goergen (France) who drew peg 35 landing 130.3.0.of carp to short pole and meat.he also caught late down his edge.
3rd place went to Richie Lawson who drew peg 14 weighing 95.9.0.
| Position | Name | Point |
| --- | --- | --- |
| 2 | Muffers Divers | 18pts |
| 5 | Golden Reel Larford | 24pts |
| 3 | Old Ghost | 22pts |
| 1 | Bag-em Winter Wonders | 12pts |
| 4 | Tredegar AC | 23pts |