Larford Lakes Open Match Lake Saturday 4th July 2020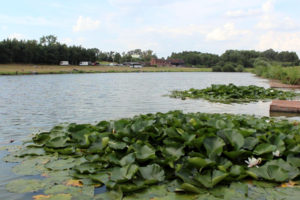 Tremendous weights were recorded at this weekend match on the Match Lake.
Winner overall was Tom Need from the burr bank, peg 35.
Tom caught on meat and pellet short and down the edge weighing in 280-14-0 of carp and F1's, including carp to 20lbs.
Second overall was Simon Whittall (Fatty's) from peg 46.
Simon weighed in 172-6-0 with carp to 15lbs. Simon caught on the method and down his edges.
Third overall was Brian Cochran from peg 44 with 152-12-0.
Brian caught short and down the edges with pellet and corn.
Fourth to the frame was Matt Chapman (Smithies) from peg 43.
Matt weighed in 145-9-0 fishing at 6m with pelletand corn down his edges.
Fifth overall was Ben Wakeman with 140-8-0 from peg 39.
Sixth to the frame was Scott Rhodes with 114-12-0.
All the other back up weights were between 80-90lbs.