Larford Lakes Fur & Feathers | Sunday 16th December 2018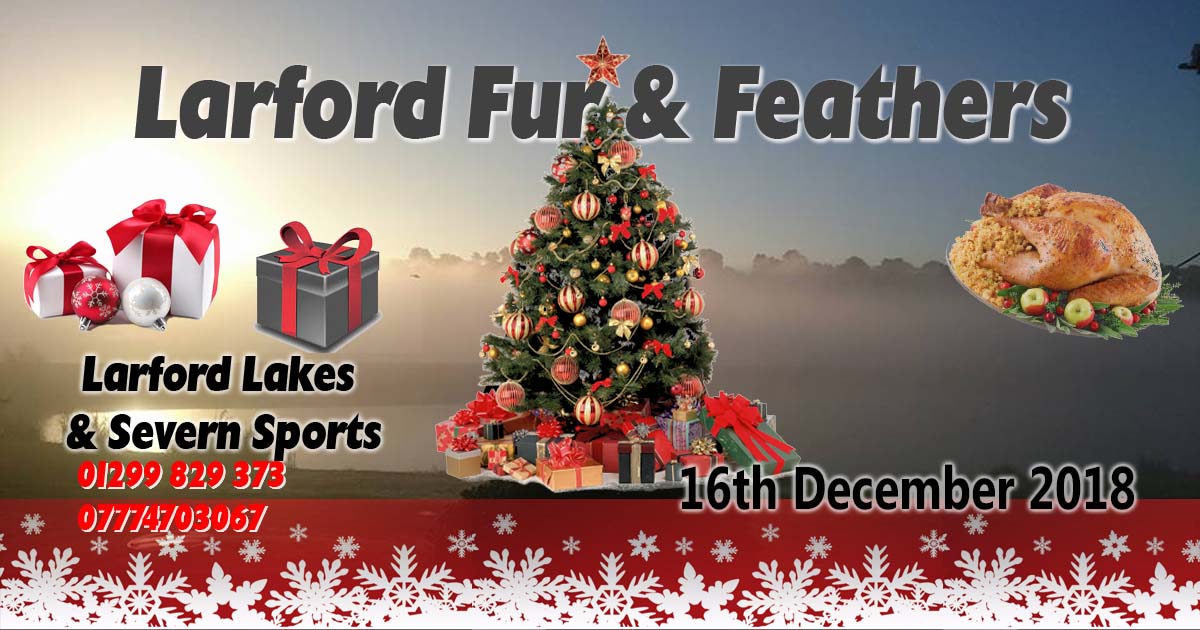 43 anglers fished the Fur and Feathers where anglers went away with lots of prizes. Conditions were cold and wet.
First place was Mick Bull (Frenzee Bag'em) from peg 76 on the Specimen Chalet bank.
Mick weighed in 73-03-00, catching on long pole.
Second was Max G (Larford). Max drew peg 56 on the Match Burr, catching 73-00-00.
Third place was Pete Jones (Pro-Gen) from peg 4 on the Specimen Burr.
Pete caught on method, weighing in 64-13-00.
Fourth was Ian Didcote (Garbolino / Dynamite Baits) from peg 80.
Ian weighed in 63-03-00 catching on method.
Fifth place was Gary Watling (Larford) from peg 50 on the Match Burr.
Gary caught on bomb and bread with a weight of 61-15-00.
Sixth was Martin Harrell (Larford). Martin drew peg 62 on the Match Lake and weighed in 51-12-00, he caught on Pole down his edge.
Ian Didcote and Pete Jones also qualified for the Classic match in May 2019.
Section winners
A Section – Grant ALbut
B Section – Gary Watling
C Section – Si Harris
D Section – Ian Didcote
E Section – Warren Jennings
On behalf of Phil Briscoe, who is getting better, a big thank you to all that fished the Fur & Feather and hope to see you all soon.
Merry Christmas
From All the Staff at Larford Lakes