Larford Lakes | Classic Qualifier Sunday 12th May 2019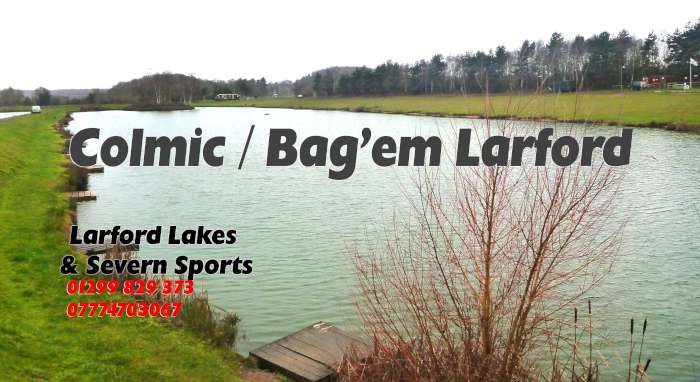 Specimen Lake
The start of a new campaign of Classic qualifiers at Larford Lakes.
The winner of each qualifier progress to the May 2 day final in 2020.
20 anglers turned out for Sunday's open and it was Pete Bailey (Colmic/ Bait Tec) who took the honours.
Drawing peg 26 on the Specimen Burr, Pete fished short, long, shallow and down his edges with pellet and corn to land a massive 242-14-00 of carp to 20lbs.
2nd on the day was Phil Canning (Frenzee) from peg 6.
Phil caught most of his carp fishing short with pellet and corn to weigh in a big 235-06-00.
3rd placed Mick Bull (Bag'em / Frenzee) drew peg 14 and fished pellet waggler, 7m on the pole and long shallow.
Later finding fish down his edge to weigh 155-15-00 of prime carp.
4th placed Rich Lawson (Total Angling) weighed in 131-01-00 from peg 12 fishing pellet waggler and down his edges.
5th on the day was Chris Senter (Burt Baits) from peg 80. Chris weighed in 114-07-00
6th to the frame was Terry Winston from peg 4 with 109-08-00.
Qualifiers :- Pete Bailey & Mick Bull
The form for Larford is looking good for Saturday's Golden Reel Qualifier.