Larford Lakes Anthony Jordan Memorial Match Saturday 3rd August 2019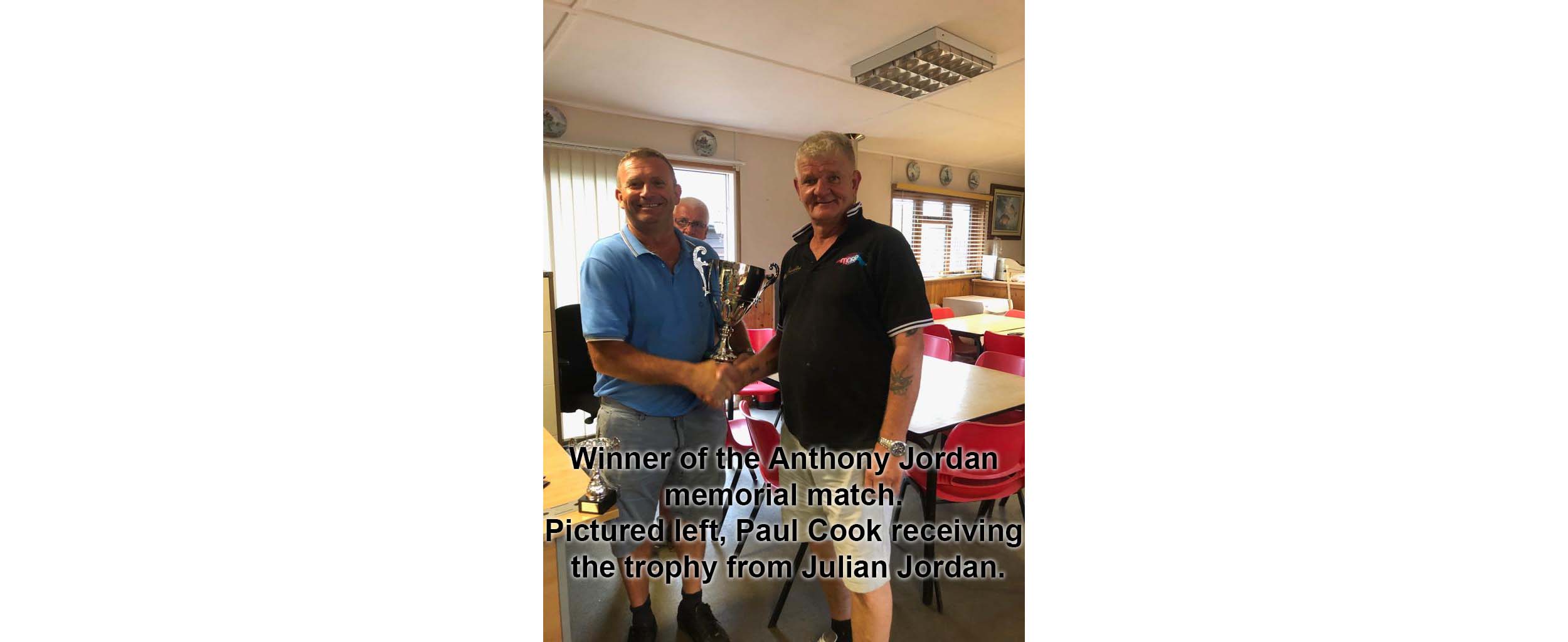 50 Anglers.
A great turnout for the Anthony Jordan Memorial match on the Specimen and Match Lakes.
Winner of this annual event was Paul Cook (Frenzee) with a massive 278-15-00 from peg 28 on the Match Lake.
Paul fished short with hard pellet and long fishing pellet shallow. Later switching to his edges to land an all carp catch.
Second on the day was Steve Forster with 240-1-0 from peg 46 on the Match Lake. Steve fished down his edge with meat landing quality carp all day.
Third in the frame was Jamie Hughes (Map) with 211-2-0 from peg 26 on the Match Lake.
Jamie caught most of his fish shallow with meat & pellet.
Fourth overall was Prezmek Solski from peg 44. Prezmek fished most of the match down his edge with meat to record a weight of 145-8-0.
Fifth overall was Andy Morley from peg 64.
Andy drew peg 64 on the Specimen Lake fishing pellet waggler and later finding carp on the pole short to weigh in 135-12-0.
Sixth placed Max G drew peg 48 on the Match Lake catching short and shallow with pellet to weigh 124-11-0.
Our thanks to all the competitors supporting this event