Larford Feeder Championship Qualifier No 3 Saturday 29th June 2019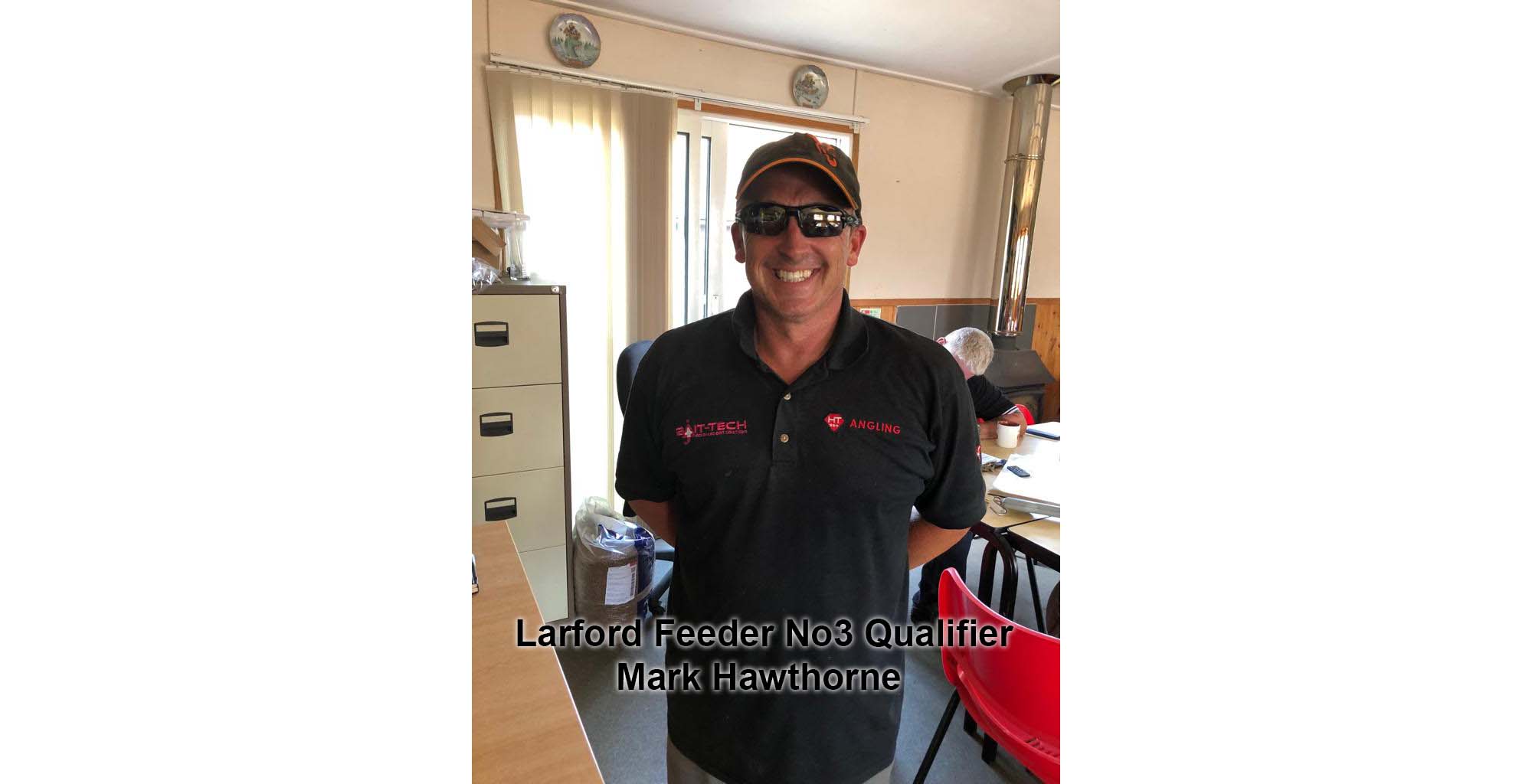 Qualifier number 3 was attended by just 10 anglers and fished down the burr bank of the specimen lake.
Conditions were far from ideal with highs of 34C, bright sunshine with no breeze. Needless to say, all resident carp and most of the big bream shoals were swimming shallow. So the competitors fishing feeder and lead tactics found it difficult to pin the fish to the deck.
Winner today was Mark Hawthorne (Bait Tec / H.T. Angling) who drew peg 18.
Mark fished bomb and pellet, feeding heavily to take the carp down and was rewarded with carp to 15lbs and total weight of 77-5-0.
Mark makes the Grand Final in October.
2nd overall was Scott Chipchase (Senior Haulage ) with 49-11-0 from peg 14.
Scott fished the method with pellet landing carp and bream.
3rd placed Robin Shaw (Larford) drew peg 16 and fished method with yellow waffters to record a weight of 37-4-0 made up of bream and carp.
4th overall was Alan Smith with 34-12-0 from peg 12.
5th place Carl Barnfield landed 29-2-0 from peg 22.
6th to the frame was Jason Mackey with 22-14-0 from peg 4.
Qualifier – Mark Hawthorne.