Larford Feeder Championship Final 2018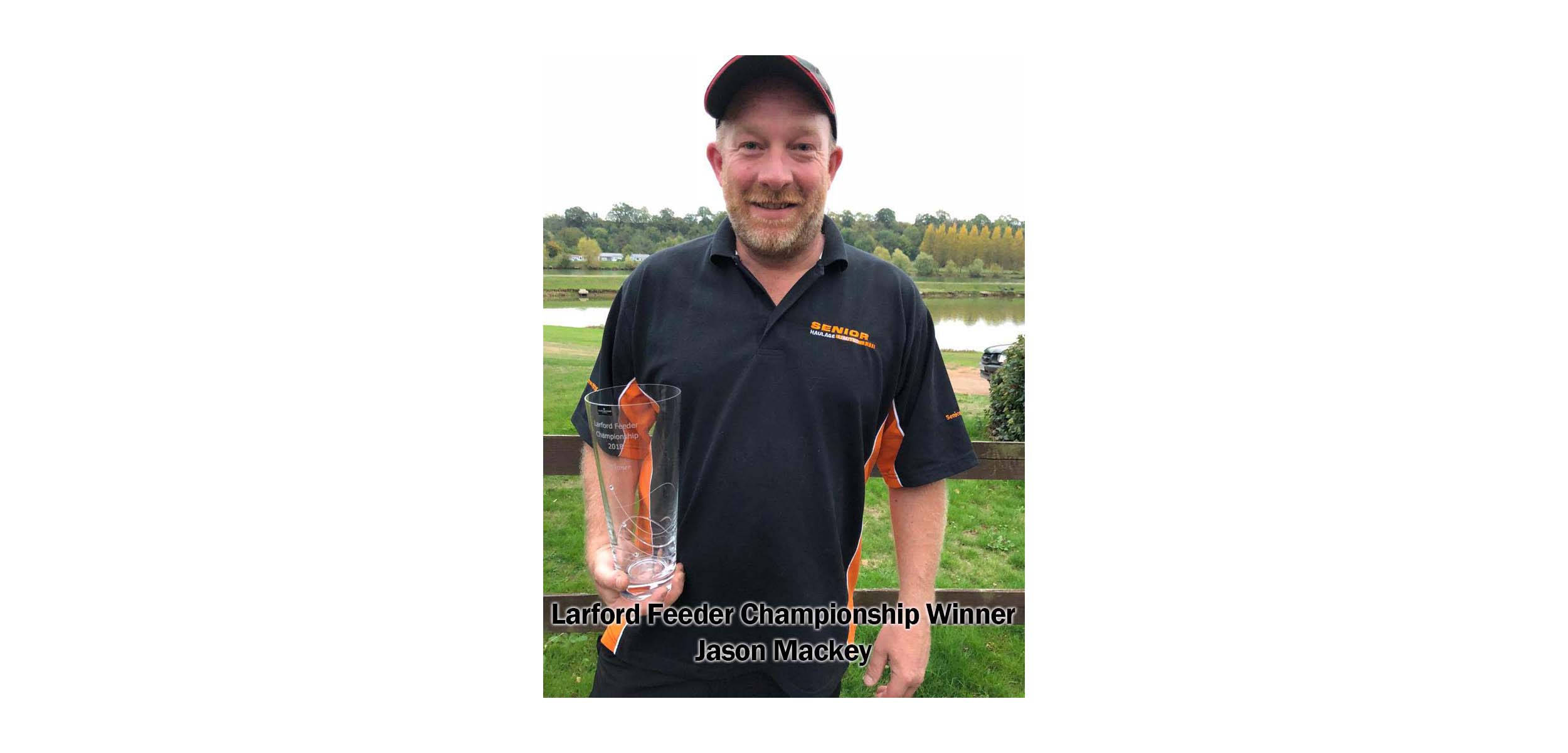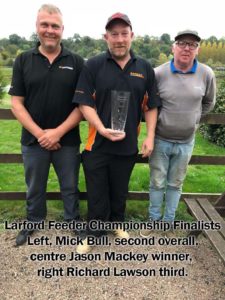 26 finalist took part in the first Larford feeder Championship.
12 qualifiers at Larford Lakes took place throughout the summer with section winners of a 10 peg zone making their way to the Grand Final.
Fished over 2 days, the Specimen Lake was moody with fancied pegs not producing the big weights.
Rules were feeder fishing only for the 2 day final.
Winner overall, was Jason Mackey, who drew peg 60 on day one recording a weight of 56-12-00.
Day 2, Jason drew peg 22 weighing in 106-04-00 so resulting a 2 day total of 163-00-00.
Jason fished the method feeder with waffters to win the title and pocket a massive £2000.
In Second place overall was Mick Bull (Frenzee / Bag'em) who drew peg 76 on day 1 returning a level 60lbs.
Day 2 put him on peg 24 which returned him 102-09-00 of quality carp to the method fished at distance.
His cumulative weight was 162-09-00, just 7oz short of the winner.
Mick collected a cash prize of £1500.
3rd overall was Richard Lawson (Total Angling) who drew peg 18 on day 1.
Rich fished the method at distance weighing in 122-02-00 for a comfortable day one win.
Day 2, Richard drew peg 68, which was an area that simply did not fish.
Rich managed one single carp and some small bream to weigh 19-09-00.
Day two's result cost him heavily so his 2 day total was 141-11-00.
4th to the frame was Ian Morrison (Matrix) who drew peg 12 on day 1 weighing in 69-08-00 to the method feeder fished at distance.
Day 2, Ian drew peg 74 and again fished the method at distance weighing in 64-10-00 for a cumulative two day total of 134-02-00.
Ian collected £500.
So in total, the 26 peg final paid out a staggering £5000 plus £400 in section prizes.