Larford Classic Qualifier Sunday 18th September 2016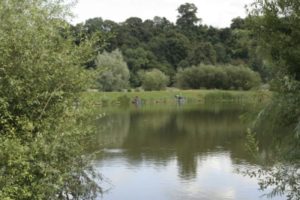 32 anglers fished today's classic qualifier on the speci lake
bright sunny conditions greeted the participants.
1st on the day was Mick Bull (Frenzee) rod with 94-11-00 from peg 60, Mick caught on the pellet feeder.
Mick qualified for the May 2017 final
2nd Max G (PR Floats) on peg 18 with a good weight of 89-09-00. Max caught down his margins with pole pellet
Max G also qualifies for the May 2017 final
3rd Ray Lamb (Larford) 80-12-00 from peg 10, Ray caught on the pellet waggler
4th Danny Bache (HT Angling + Bagem Baits) 78-04-00 from peg 6, Dan caught long and short on the pole with meat.
5th Danny Baker (Tredager) 75-10-00 from peg 8, Danny caught on pellet waggler.
6th Chris Senter (Shakespeare Alan's tackle) on peg 74 weighing in 70-11-00 he caught pellet waggler and down the edge.
| Position | Name | Point |
| --- | --- | --- |
| 1st | Winter Wonders | 63 pts |
| 2nd | Tredegar AC | 75pts |
| 3rd | Garbolino & Larford | 77pts |