Larford Classic Qualifier 27th October 2019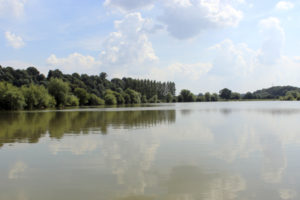 1st was Mick Bull (Frenzee / Bag'em) from peg 8 on the Speci Burr.
Mick caught on the long pole and short pole and bomb landing 231-1-0 with carp to 20lbs plus.
In 2nd place was Warren Jennings (Bag'em) from peg 10.
Warren weighed in 208-11-0.
3rd in the frame was Neil Colcombe (Larford) from peg 6.
Neil landed 174-10-0.
4th was Richie Lawson (Vespe) from peg 18. Rich caught down his edges to weigh in 163-5-0 with carp to 18lbs.
5th was Paul Cook (Frenzee). Paul drew peg 12 and weighed in 107-13-0.
6th was Darren Hudson (PR Floats) from peg 22, Paul caught on long pole to weigh in 101-0-0.
Qualifier was Cortney Metcalfe.