Hooked for Heroes, Saturday 27th August 2016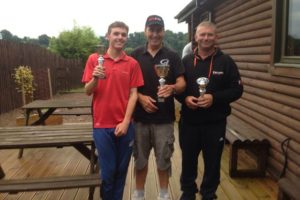 45 Anglers finished this popular open to raise funds for the war heroes.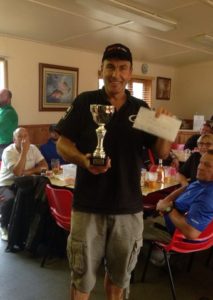 Fished on both the Specimen & Match Lakes, it was Perry Stone (SPro) who took the honours with a superb 159-05-00 from peg 42 on the Match Lake.
Perry fished Method Feeder to the island and later switched to his edge.
2nd on the day was Sam Shorrock who drew peg 18 on the Specimen Lake, landing 143-13-00 to bomb & pellet.
3rd placed Paul Cook (Frenzee) who drew peg 6 on the Specimen Lake landing 97-08-00.
4th place went to Richie Lawson who drew peg 30 on the Specimen Lake weighing 94-15-00.
5th went to Liam Fell who drew Specimen Lake peg 58 and weighed 80-07-00.
6th place went to Matt Blackmore 79-11-00 from peg 12 on the Match Lake.