Day 1 Larford Mini Festival Thursday 29th September 2016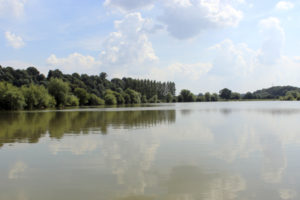 Day 1 of the festival started in fine form
with multiple 100lbs weights recorded. 
Winner of day one overall was Shaun McCarthy (Mossella) who drew peg 16 on the Speci burr.
Sean caught meat short and down his edge to record a superb 201-01-00 and a section win, also overall lake winner.
2nd on the day was Neil Cotton ( Ted Carters) who drew peg 20 on the Speci burr. Neil caught on bomb & pellet, Method and short on meat. Later catching down his edge to weigh 194-01-00
3rd placed Paul Cook (Frenzee) drew peg 4 landing 177-14-00 to method, later catching down his edge.
4th on the day was Harry Harris (Larford) who drew peg 12 landing 155-03-00
5th placed Phil Briscoe (Larford) drew peg 52 landing 152-12-00 to bomb & pellet plus some good carp at 6m to pole and meat.
6th overall was Neil Colcombe (Larford) who drew peg 64 weighing 147-13-00
Day 2 will be fished on the Match Lake