Commercial Gold Match | Saturday 8th September 2018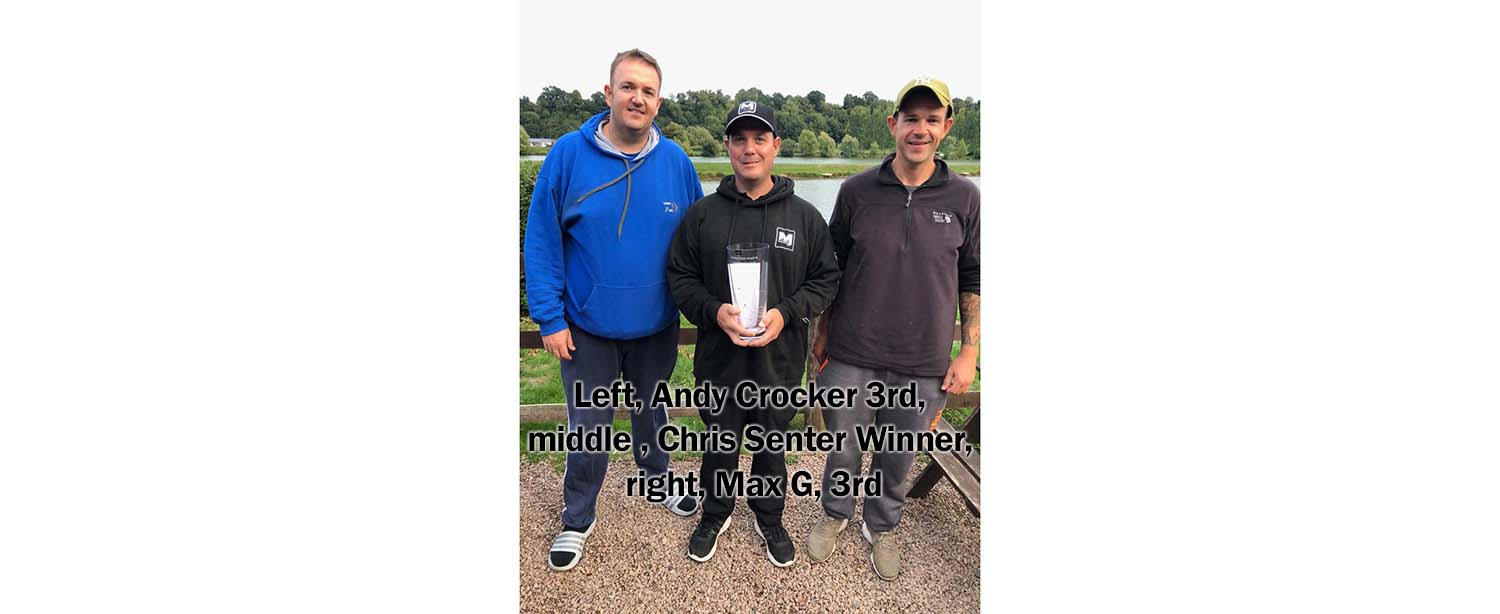 70 anglers turned out for this important match. All 24 Golden Reel qualifiers attended and the remainder of the field were invited.
This competition was the last chance to sort out the match lake before the big final on Saturday 15th September.
Winner today was Chris Senter (Mossella) who drew peg 66 on the Match Lake.
Chris fished the pole short and down his edges with hard pellet to land an impressive 204-01-00.
Chris collected the prestigious Commercial Gold Trophy and a cash prize of £500.
2nd on the day was Max G (Larford) who drew peg 28 on the Match Lake.
Max fished a simple match at 6m on the pole with pellet landing a very credible 182-05-00.
Max collected £300 in prize funds.
3rd to the frame was Andy Crocker (Tredegar AC) who drew peg 42 on the Match Lake.
Andy could see carp with their tails up from the start of the match and fished for them with double worm landing 176-00-00.
Andy collected £200 in prize funds.
4th placed Kieran Marsden drew peg 37 on the Match Lake and fished short pole and down his edges with pellet to land 167-03-00 and collect £100 in prize funds.
5th to the frame was Jamie Hughes (MAP) who drew peg 30 on the Match Lake.
Jamie fished the short pole with pellet and corn to the lily pads landing an all carp catch of 158-05-00.
6th overall was Chris Weeder (Jnr) (Maver /NW) who drew peg 62 on the Match Lake landing 154-12-00 of carp and F1's to pellet fished short.
Section Winners :-
Section A Match Grass Dale Shepherd 110-01-00
Section B Match Grass / Burr Jamie Hughes 158-05-00
Section C Match Burr Chris Weeder 154-12-00
Section D Speci Burr Dan Hull 97-08-00
Section E Speci Burr Neil McKinnon 119-15-00
Section F Speci Chalet Phil Canning 141-15-00
Section G Speci Chalet Jordan Holloway 103-07-00