Colmic / Bag'em Larford Lakes Winter League Round 3| Sunday 26th November 2017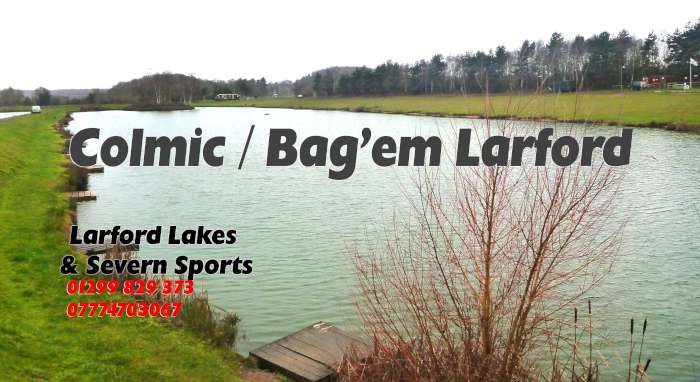 Artic conditions with tempartures of -2C at the start of the match. Needless to say, many sections were badly effected by the weather.
That being said some great weights were recorded.
Winner on the day was Carl Brookes (HT Angling) who drew peg 30 on the Match Lake. Carl fished long pole & pellet to land 148-09-00
2nd placed Mark Skidmore (Larford) drew peg 35 on the Match Lake weighing 94-06-00 to long pole & pellet.
3rd on the day was Chris Bradney (Larford) who drew peg 12 on the Specimen Lake weighing 93-14-00.
Chris caught early on the Method and later short on the pole & corn.
4th placed Chris Cameron (Middy) drew peg 64 on the Match Lake and caught all his carp down the edge on pellet & corn to weigh 63-11-00.
5th on the day was Ian Giddins (Bag'em) who drew peg 18 on the Match Lake. Ian fished method feeder to weigh 60-14-00
6th Placed Richie Lawson (Matrix) drew peg 28 on the Match Lake and fished long pole and pellet to weigh 57-09-00
Teams on the day- 
1st Bag'em Winter Wonders 14 pts
2nd Brian's Boys 16 pts
3rd Muffers Divers 18 pts
4th Sheila's Boys 19 pts
5th Missfits 26 pts
Team Points so far
There is no table associated with this shortcode.
Darren Fisher also qualifies for the Classic final in May 2018