Colmic / Bag'em Larford Lakes Open | Sunday 31st December 2017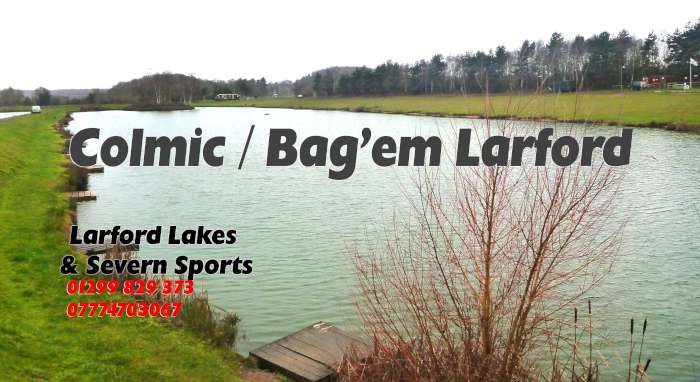 19 anglers turned out for this New Year's eve match.
The competitors fished a rover on all 3 lakes.
Winner on the day was Phil Briscoe (Colmic Larford) who drew peg 18 on the Arena Lake and fished a tiny cage feeder with popped up bread to land 103-14-00 of carp.
2nd on the day was Steve Rocke (Larford) who drew peg 86 on the Specimen Lake.
Steve fished the pole at 11m with corn to weigh 100-01-00.
3rd placed Ian Wood (Highway Agencies) drew peg 76 on the Specimen Lake weighing 74-13-00 of carp.
Ian caught short and down his edges on pellet & corn.
4th on the day was Neil Colcombe (Larford) who drew peg 80 on the Specimen Lake.
Neil caught 20lb of skimmers and 35lb+ of carp to the long pole and short with pellet & corn to weigh 55-14-00.
5th placed Chris Bradney (Colmic) drew peg 1 on the Specimen Lake and caught on method & feeder to weigh 38-06-00.
6th on the day was Garry Watling (Larford) who drew peg 18 on the Match Lake weighing 29-02-00