Colmic / Bag'em Larford Lakes Open | Saturday 30th December 2017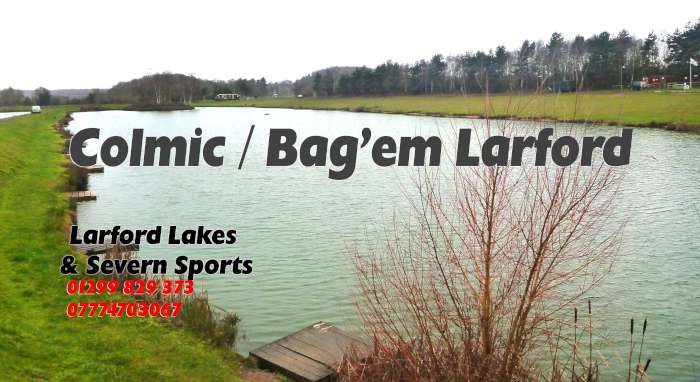 Today's open was fished on the Match, Arena & Specimen Lakes by 25 anglers.
1st placed Ray Smythe (Larford) drew peg 88 on the Specimen Lake.
Ray caught 139-14-00 on margin pole on corn.
2nd was Ian Wood (Larford) from peg 76 on the Specimen Lake landing 112-04-00 catching method.
3rd placed Ray Lamb (Bag'em Larford) from peg 18 from the Match Grass. Ray caught on pole at 13m on pellet and weighed in 104-04-00.
4th was Paul Cook (Frenzee). Paul fished the Arena Lake from peg 21 and weighed in 59-15-00 catching on corn and bread down his edge.
5th was Neil Colcombe (Larford). Neil fished peg 21 on the Match Grass weighing 45-12-00.
6th placed Paul Bucknull (Little Dawley) from peg 80 on the Specimen Lake.
Paul caught on method and down his edge.