Colmic / Bag'em Larford Lakes Open | Saturday 28th July 2018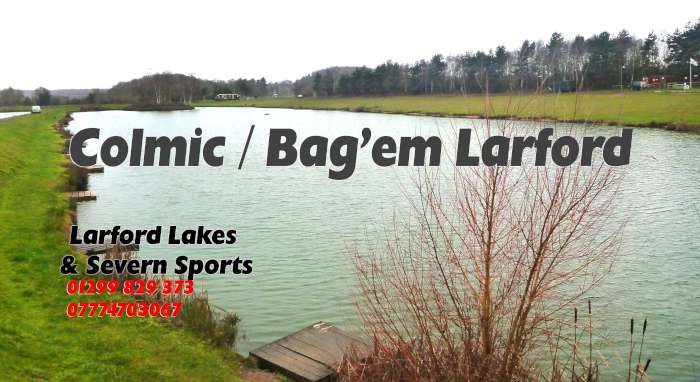 18 anglers turned out for this open, the weekend prior to the summer festival that starts on Monday 30th July.
Most of the field used this match as a practice and were rewarded with brilliant fishing.
Winner on the day was Andy Morley from peg 8 with a fine catch of carp and bream.
Andy fished bomb & pellet and paste short to weigh in 293-07-00
2nd on the day was Rich A'herne (Frenzee) with 235-13-00 from peg 18.
Rich caught on bomb & pellet and pole at 6m
3rd placed John White drew peg 6 weighing in 199-08-00 to bomb and pellet plus a few bonus carp down his edge.
4th on the day was Chris Clark from peg 4. Chris weighed in 188-08-00 to bomb & pellet.
5th overall was Pete Jones (Colmic) with 169-13-00 to bomb and pellet and paste short from peg 10.
6th to the frame was Mick Todd with 150lbs from peg 16.
All the top 6 were knocked back as they were all overweight in their nets.