Colmic / Bag'em Larford Lakes | Grand Masters Final Saturday 9th September 2017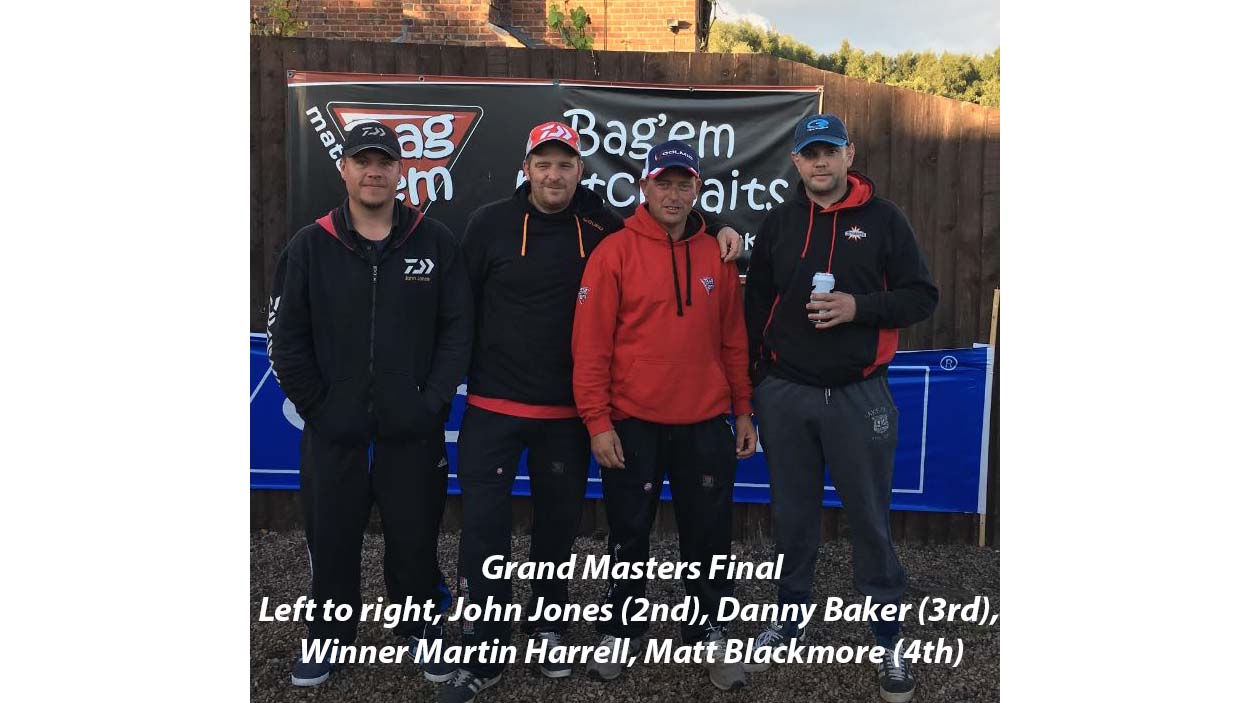 40 anglers turned out for the Grand Final of the Larford Grand Masters at Larford Lakes.  
Conditions were warm and thundery with heavy showers followed by bright sunshine.  
Winner on the day was Martin Harrell (Bag'em Larford) who drew fancied peg 28 on the Match Lake. 
Martin fished method to the point of the island all day weighing 199-06-00 
2nd placed John Jones (Five Way AC) drew peg 26 on the Match Lake and fished method to the island. Later in the match he switched to his edges on the pole to weigh 150-14-00 
3rd on the day was Danny Baker (Tredegar AC) who drew peg 22 on the Specimen Lake weighing 140-14-00  
Danny caught all his fish short on the pole with paste. 
4th on the day was Matt Blackmore (Garbolino) who drew peg 78 on the Specimen Lake. 
Matt caught late in the match fishing down his edge to weigh 131-02-00 
5th on the day was Glynn Reynolds (Frenzee) who drew peg 14 on the Specimen Lake. Glynn fished paste at 6m to land 125-00-00 
6th placed Mark Skidmore (Larford) drew peg 12 on the Specimen Lake weighing in 112-00-00 to paste short 
Overall top 6-
There is no table associated with this shortcode.
Section winners –
A – Neil McKinnon 101-09-00
B – Mark Turner 92-05-00
C – Glynn Reynolds 125-00-00
D – Max G 86-08-00
 Winnings –
1st place collected £500
2nd place collected £300
3rd place collected £200
4th place collected £150
Section winners collected £100 per section.