Colmic / Bag'em Larford Lakes Classic Qualifier | Sunday 4th February 2018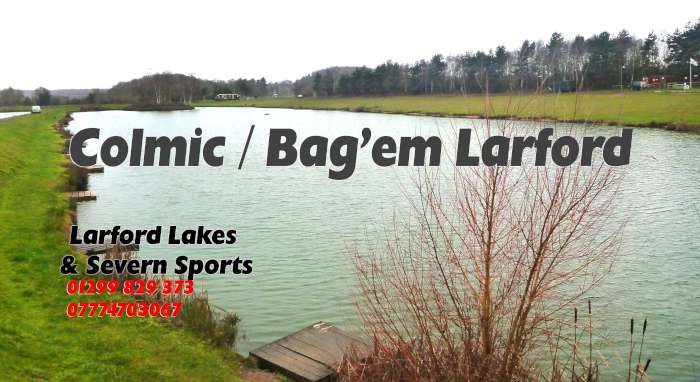 30 anglers fished the Specimen Lake. Freezing cold temperatures along with a stiff north wind put the fish into a go slow mode.
Winner on the day was Richie Hull (Garbolino) who drew peg 74 on Chalet Bank of the Specimen Lake.
Rich caught an early carp on the method and later switched to the long pole & pellet to find some skimmers. Later in the match, Rich switched 7m pole with corn to find a couple of quality carp to weigh a total of 34-14-00.
2nd on the day was Phil Briscoe (Colmic Bag'em Larford) who drew peg 62.
Phil fished the method with waffters and corn catching quality bream and to carp to weigh 31-09-00
3rd placed Simon Deakin (Tubertini) drew peg 76 and fished around 8m on the pole and corn landing carp for a weight of 29-11-00.
4th on the day was travelling angler and qualifier for the Golden Rod Final Jason Farmer.
Jason drew peg 60 and fished the method long and cage feeder short to catch bream and carp for a weight of 27-11-00.
5th placed Brian Clark (Vespe) drew peg 12 and fished the method and cage feeder landing 26-02-00 of bream and carp.
6th on the day was Rich Maturi who drew peg 4 weighing 14-10-00 of bream and carp.
Classic Qualifiers-
Richie Hull
Phil Briscoe
Simon Deakin