Colmic / Bag'em Larford Lakes Classic Qualifier| Saturday 7th October 2017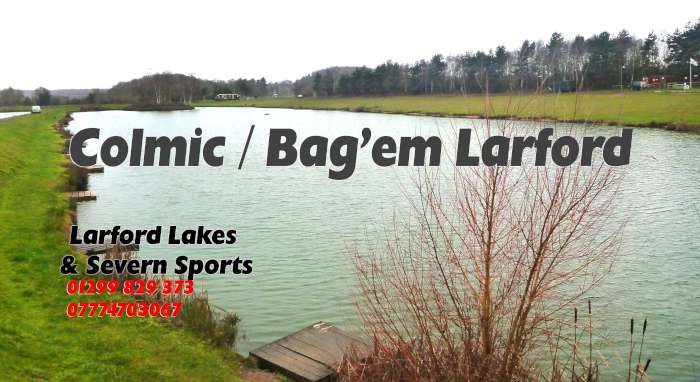 A change in the pressure effected how the lake fished.
That being said, some impressive weights were recorded.
Joint winners on the day were Steve Rocke (Maryuku) and Phil Bishop (Maver Harescombe) tying with 175-14-00 each.
Steve caught from peg 60, fishing paste down the edge & Phil caught from peg 26, fishing method to the island and later down his edge.
2nd on the day was Carl Brooks weighing 120-05-00 from peg 58. Carl caught on pellet long and pellet down the edge.
3rd placed Paul Cook (Frenzee) drew peg 16 weighing 107-01-00. Paul caught mainly on method & bomb.
4th on the day wa Phil Briscoe (Colmic / Larford) who drew peg 46. Phil fished paste at 7m and down the edge to weigh 98-12-00.
5th on the day was Ray Lamb (Larford) who drew peg 12 weighing 92-02-00.
6th placed Warren Jennings (Bag'em) drew peg 56 and weighed 91-01-00
Qualifers :- Steve Rocke / Phil Bishop