Colmic / Bag'em Larford Lakes Autumn Mini Festival 2017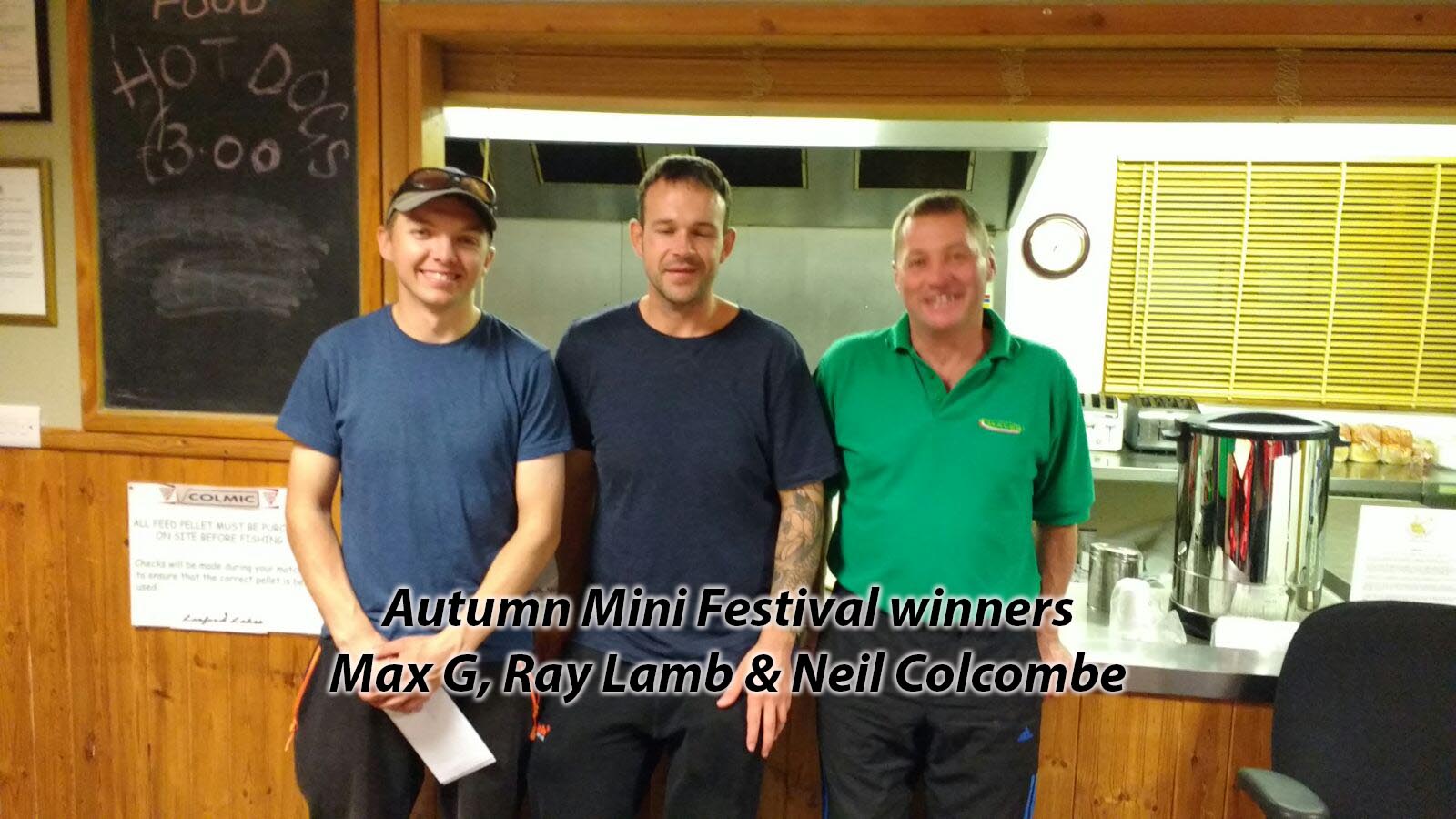 The 3 day festival fished Thursday 12th, Friday 13th and Saturday 14th October, was fished by 20 anglers over the Speci and Match Lakes.
The Winner with a perfect score of 3 points was Max G who weighed a massive 709-08-00 over the 3 days.
Max caught on the pole on both lakes using hard pellet and meat short.
2nd in the festival was Ray Lamb who weighed 620lbs over the 3 days and scored 6 points.
Ray caught on both lakes using long pole & hard pellet and down his edges.
3rd placed Neil Colcombe scored 6 points but lost the 2nd place to weight overall with a weight of 607lbs.
Neil fished a combination of long pole & pellet, paste short and down his edges.
4th overall was Chris Bradney with a total weight of 614lbs and a point score of 8 points.
Chris fished long pole & pellet, corn short and down his edges.
In total over 6000lbs of fish was caught in 3 days. 
Winner collected £425.00