Bag'em Larford Wednesday Open | 8th March 2017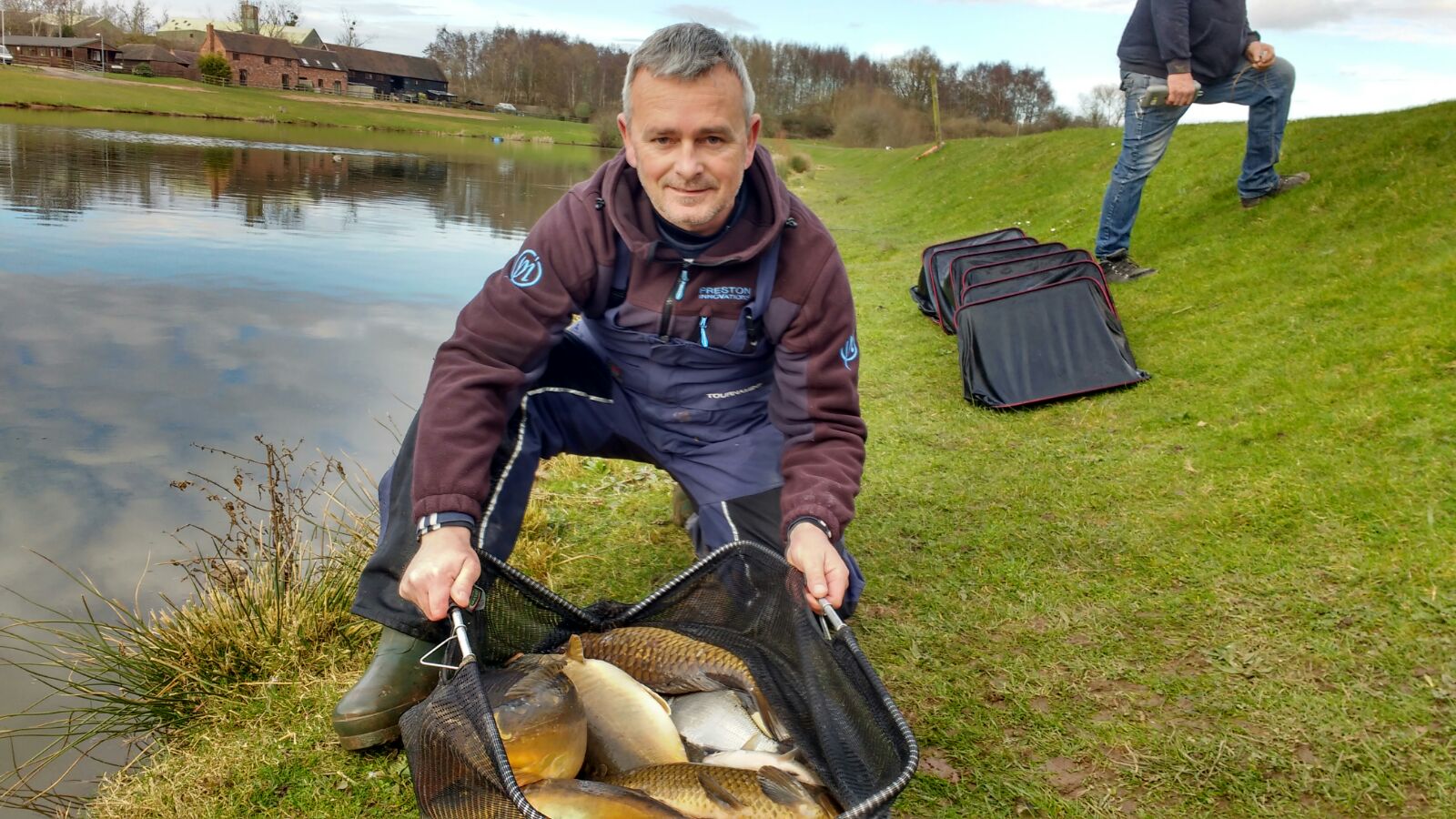 The first regular Wednesday open got off to a good start with 12 anglers fishing.
Conditions were mild with sunny spells.
1st was Paul Edwards (Bag'em Larford) who drew peg 50 on the Match Burr. Paul landed 82-04-00 to long pole & margin.
2nd placed was Rob Cox (Marukyu) from peg 48 Match Burr, landed 74-04-00 to long pole & pellet.
3rd was Tony Miessner (Bag'em Larford) who fished long pole & pellet with a weight of 64-08-00 from peg 46
Paul Edwards Also qualifies for the Bag'em Larford Classic