Bag'em Larford Open Match | Sunday 30th July 2017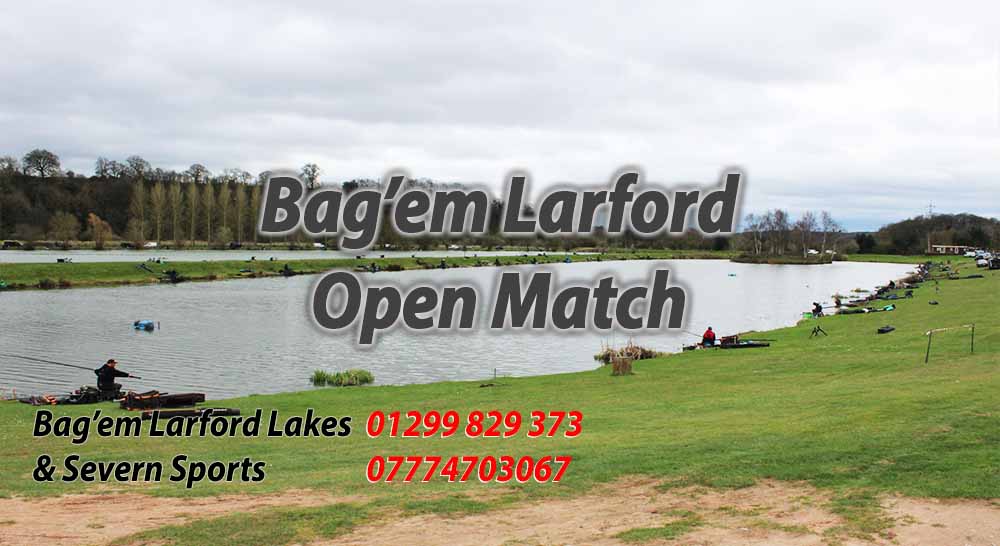 31 anglers fished the Specimen Lake on the open with wind lashing from left to right. Conditions made presentation very difficult so method and bomb & pellet accounted for most of the carp and bream.
Winner on the day was Ian McManus (St Anthony's) who drew peg 70. Fishing method & bomb and later down his edges to weigh 132-04-00
2nd on the day was Phil Bishop (Larford) who drew peg 48 and fished method and later down his edge to weigh 117-11-00.
3rd placed Glynn Reynolds (Frenzee) drew peg 76, catching on paste and a few to method to weigh 111-00-00
4th on the day was Stu Almond (St Anthony's ) who caught on method & bomb weighing 110-06-00 from peg 67.
5th overall was Phil Briscoe (Larford) who drew peg 72 catching early on method & bomb and later on paste.
6th on the day was Richie Aherne (Frenzee) who drew peg 50 weighing 80-08-00 to method feeder & paste.