Bag'em Larford Open Match | Saturday 29th July 2017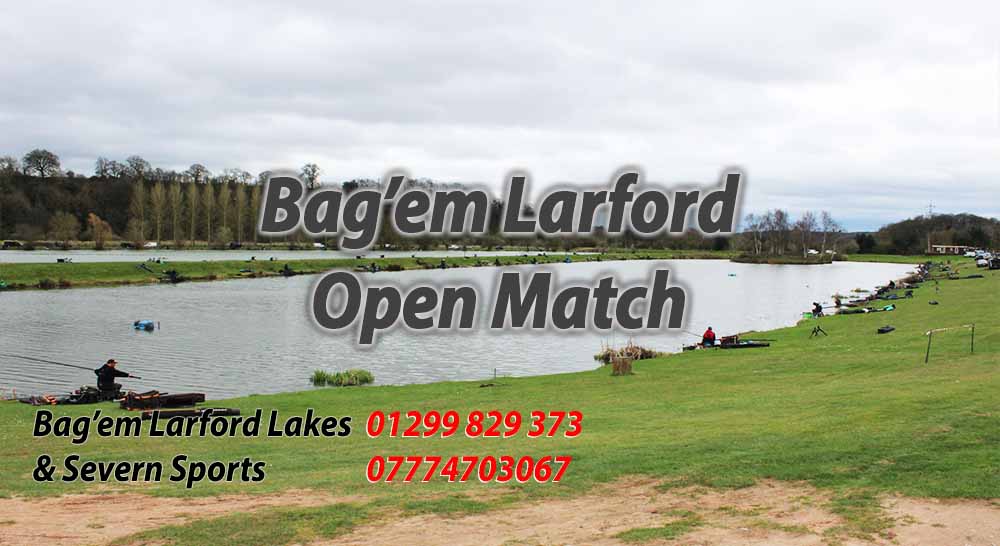 14 anglers fished the Match Lake in warm & breezy conditions.
1st on the day was Steve Forster (Aston Park) from peg 51 weighing in a good weight of 190-07-00. Steve caught on short pole.
2nd on the day was Martin Harrell (Bag'em Larford) from peg 28 with a weight of 175-13-00. Martin caught on pellet on pole method to island.
3rd placed Paul Cook ( Frenzee) from peg 25, Paul caught on pole long and method with a weight of 173-09-00
4th was Pete Morley (Aston Park ) from peg 19, Pete caught on banded 6mm pellet at 11m to weigh 149-00-00.
5th placed Mick Todd (Aston Park) from Peg 61 weighing 127-11-00
6th was Prezek Solski (Larford) from peg 47, Prezek caught down his margins on pellet his weight was 126-03-00