Bag'em Larford Open Match | Monday 29th May 2017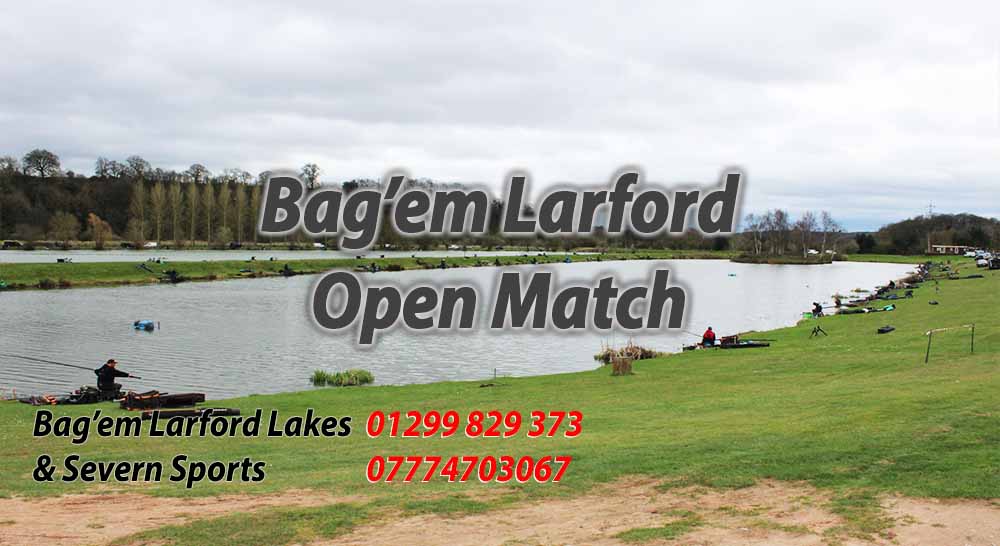 1st was Mark Hawthorne (Bait-tec , HT Angling) with a weight of 202-03-00 from peg 70. Mark fished pellet waggler most of the day, the last half an hour fished his margin with ground bait & maggots.
2nd on the day Neil Colcombe (Larford) drew peg 16 and weighed 167-10-00. Neil fished long pole with 8mm pellets and meat in the margins.
3rd was Stuart Homewood (Larford) with 161-05-00 from peg 66. Stu fished bomb and waggler most the day with 8mm pellets and 4 big carp late down the edge on meat & corn.