Bag'em Larford Lakes Spring Pairs Round 2 | 6th March 2017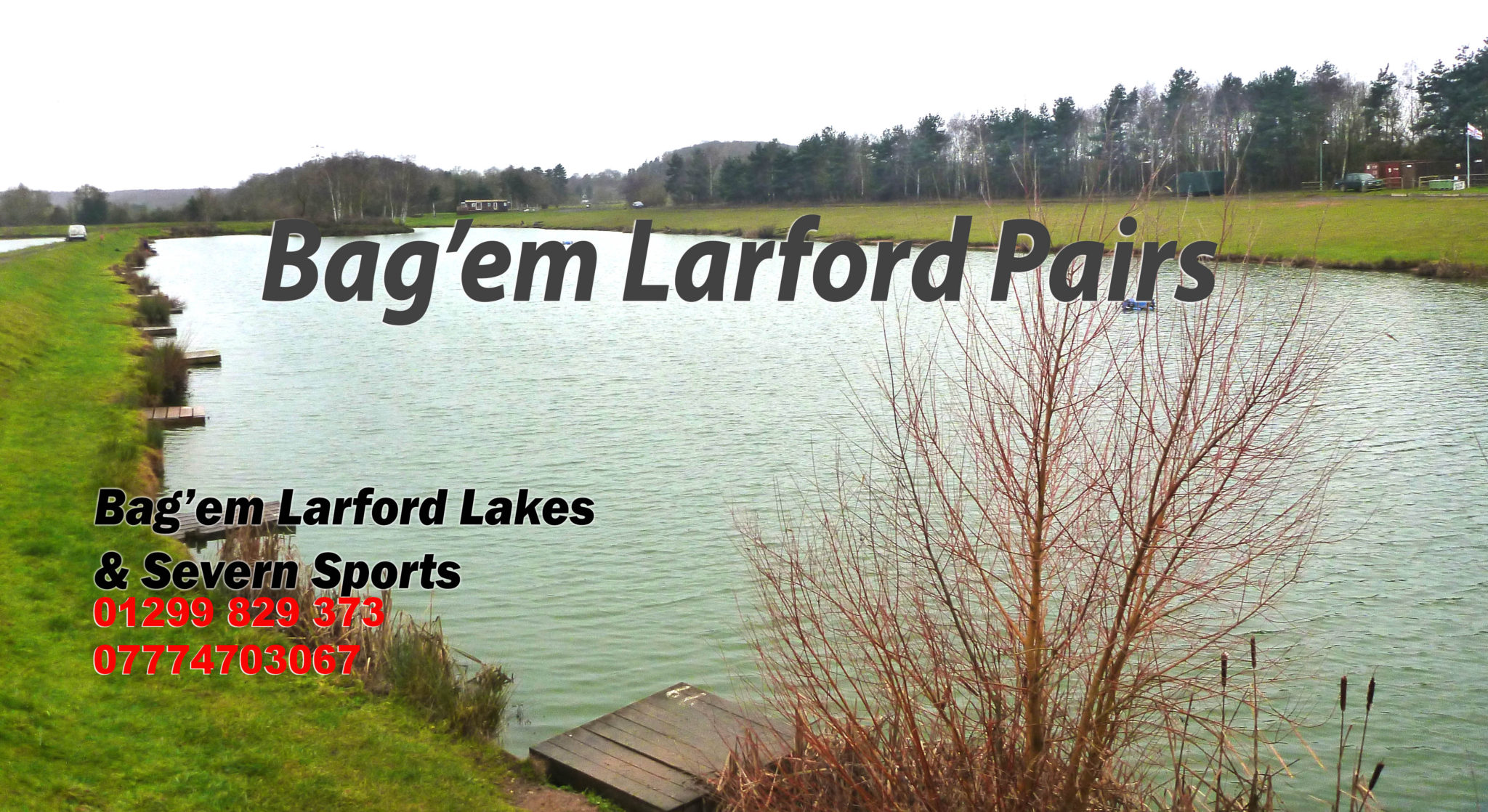 Strong breeze and patchy rain greeted the 16 pairs fishing round 2 of the spring pairs.
Winning team on the day was Ian Wood & Brian Jones scoring 3 points and a total weight of 139-07-00. Ian caught on method feeder from the Specimen Lake and Brian caught at 8m on pellet from the Match Lake.
2nd team on the day was Brian Clark & Rich Lawson scoring 4 points and total weight of 89-00-00.
Brian caught on open end feeder on the Specimen Lake and Rich caught on method feeder & pole down his edge.
3rd placed Chris Senter & Max G scored 5 points. Max caught on method with pink boilies on the Match Lake and Chris catching on method feeder.
Between them they weighed 87-02-00.
4th on the day was Paul Cook & Ray Lamb scoring 6 points and weighing a level 64-00-00.
Teams overall after 2 round
| Position | Name | Weight | Pools winnings |
| --- | --- | --- | --- |
| 1st | Phil Canning | 13-07-00 | Collecting £1000 |
| 2nd | Andy Lumb | 108-11-00 | Collecting £500 |
| 3rd | Shaun McCarthy | 101-05-00 | Collecting £300 |
| 4th | Paul Cook | 87-02-00 | Collecting £200 |
Top 6 Individuals
| Section | Name | Weight |
| --- | --- | --- |
| A | Stu Lister | 57-12-00 |
| B | Luke Bamford | 63-15-00 |
| C | Steve Partington | 60-07-00 |
| D | Stu Homewood | 76-10-00 |
| E | Andy Bailey | 70-12-00 |
| F | Phil Briscoe | 56-00-00 |
| G | Neil Colcombe | 76-00-00 |
| H | Chris Senter | 66-08-00 |
Mark Skidmore also qualifies for the Bag'em Classic Qualifier