Anthony Jordan Memorial, Larford Lakes, Match & Specimen Lakes.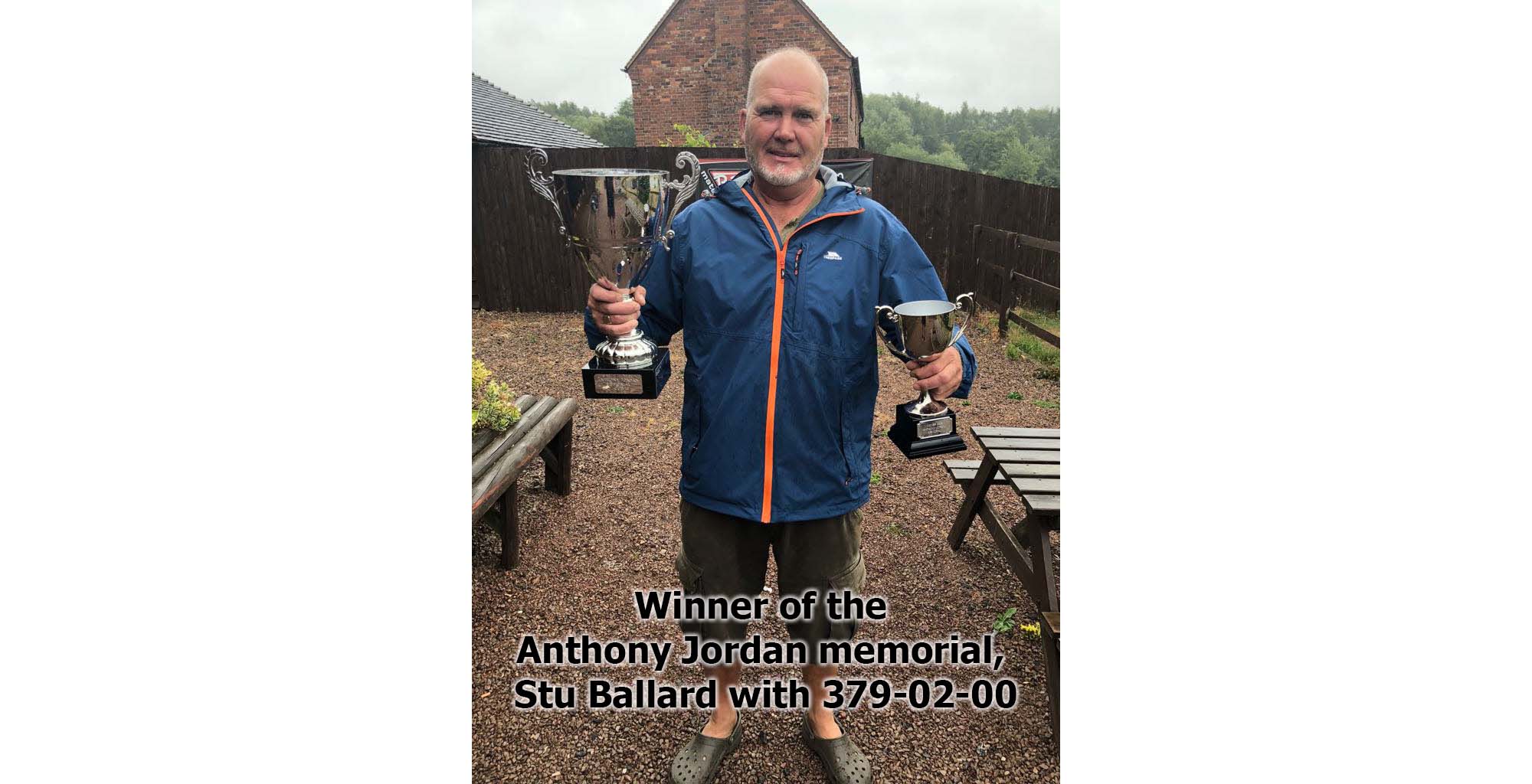 43 anglers turned out for the Anthony Jordan's Memorial Open.
Winner on the day was Stuart Ballard who drew peg 67 on the Specimen Lake.
Stu fished pole and pellet at just 7m landing carp and bream to weigh 379-02-00 which is a new Specimen Lake record.
At the scales, Stu was over in 3 of his nets and could have weighed 420lb+
2nd on the day was Warren Jennings (Bagem) from peg 58 on the Match Lake.
Warren caught all his fish short on pole and pellet to weigh 288-06-00.
3rd placed Steve Rocke (Larford) drew peg 13 on the Match and fished pellet and corn short to weigh 215-08-00.
4th on the day was Matt Marshall (Barnsley) with 212-08-00.
Matt fished pole short with pellet and corn from peg 16 on the Match Lake.
5th to the frame was Neil Colcombe (Larford) from peg 4  on the Specimen Lake.
Neil landed 196-07-00 to bomb and pellet and a few carp down his edge late.
6th overall was Mick Bull (Frenzee / Bag'em) from peg 25 on the Match Lake.
Mick fished the method to the island and pole short with caster landing 181-00-00 of carp and F1's.
Section A winner Mick Bull 181-00-00
Section B winner Alison Jones 149-06-00
Section C winner Neil Colcombe 196-07-00
Section D winner Chris Cameron 107-14-00