Larford Lakes Pairs League Round 4 | Sunday 10th March 2019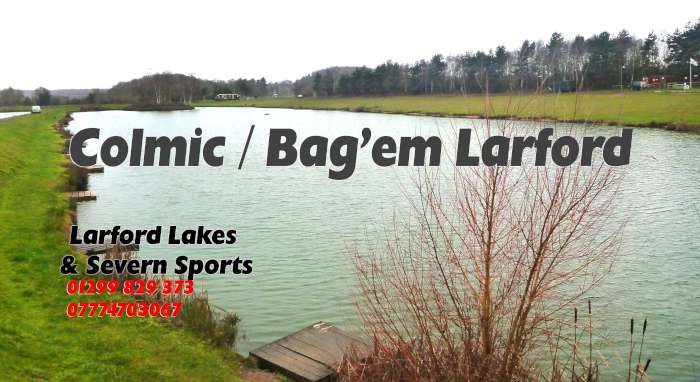 Round 4 Pair League
20 anglers (10 pairs) fished today.
Winner today was Neil, Colcombe (Larford) who drew peg 62 on the Match Lake.
Neil caught on paste down his edge to weigh 126-08-00 of carp and F1's.
2nd on the day was Scott Poynton (Rive) from peg 48 on the Match Lake.
Scott caught on the pole down the edge on pellet weighing in 77-00-00.
3rd was Chris Senter (Mosella) who drew peg 44 on the Match Lake.
Chris caught down the edge on method and pole on boilies and corn to weigh 63-11-00.
4th was Simon Harris (Red & Gun) from peg 50 on the Match Lake with 63-00-00.
Simon caught on corn and pellet short.
5th was Brian Clark (Vespe) with 56-14-00 of bream and carp on both open end and method feeder.
6th overall was Mark Hawthorne with 45-07-00 from peg 58 on the Match Lake.
Pairs on the day.
| | | | |
| --- | --- | --- | --- |
| 1st | Neil Colcombe / Steve Rocke | 5 pts | 162-02-00 |
| 2nd | Chris Senter / Max G | 5 pts | 106-08-00 |
| 3rd | Rich Lawson / Brian Clark | 7 pts | |
| 4th | Simon Harris / Paul Bucknall | 9 pts | |
| 5th | Scott Poynton / Mark Smith | 11 pts | 90-08-00 |
Overall after 4 rounds
| | | |
| --- | --- | --- |
| 1st | Chris Senter / Max G | 27 pts |
| 2nd | Neil Colcombe / Steve Rocke | 32 pts |
| 3rd | Rich Lawson / Brian Clark | 34 pts |
| 4th | Simon Harris / Paul Bucknall | 36 pts |
| 5th | Scott Poynton / Mark Smith | 39 pts |