Larford Classic Qualifier Saturday 17th September 2016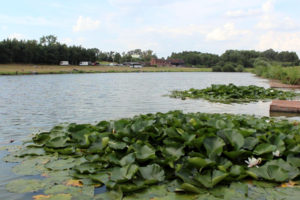 24 Anglers fished today's classic qualifier on the match lake and has been brilliant, here's the results.
Conditions were warm & breezy.
Matty Dawes (Drennan North West) won the day with 165-05-00 of fish, with carp upto 12lb from peg 37, he caught on method and down his edge.
Matty qualifies for the May 2017 final.
2nd Neil McKinnon (Preston) on peg 66 , he caught carp up to 10lbs with feeder and down his edge with a total weight of 163-02-00
Neil also qualifying for May 2017 final
3rd on the day Jamie Hughes (Map) who drew peg 25 weighing in 152-13-00
4th Matt Blackmore (Garbolino/Dynamite Baits) 144-13-00 from peg 16
5th Martin Harrel (Larford) 134-10-00 from peg 50
6th Mark Hawthorne (Larford) 115-00-00 from peg 42
Qualifiers for the May final are Matty Dawes & Neil McKinnon
| Position | Name | Point |
| --- | --- | --- |
| 1st | Winter Wonders | 63 pts |
| 2nd | Tredegar AC | 75pts |
| 3rd | Garbolino & Larford | 77pts |