Colmic / Bag'em Larford Lakes Winter League final Round | Sunday 21st January 2018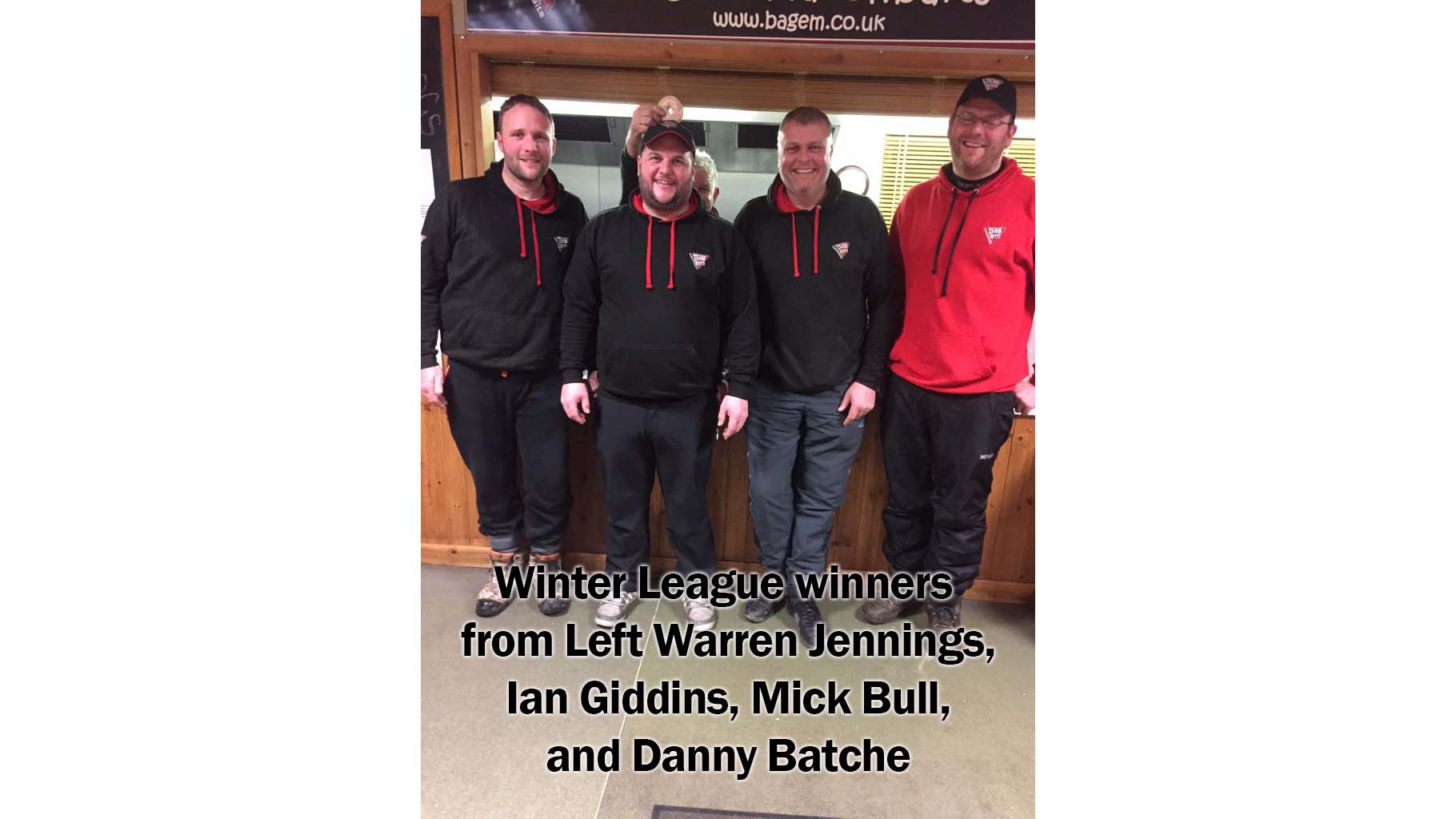 Freezing cold conditions plus snow and heavy rain all day made for very difficult fishing for the last round.
Individual winner on the day was Ian Giddins (Bag'em) who drew peg 30 on the Match Lake.
Ian fished pole & pellet long to finish the day with 78-08-00.
2nd placed Darren Hudson (Maryku) drew peg 64 on the Match Lake and fished pole & pellet long and later fished down his edge weighing 63-13-00
3rd on the day was Darren Fisher who drew peg 35 on the Match Lake.
Darren fished pole with corn & pellet to weigh 60-13-00.
4th placed Brain Clark (Vespe) drew peg 30 on the Specimen Lake and fished with the cage feeder and method landing bream & carp to weigh 40-06-00.
5th on the day was Steve Rocke (Larford) drew peg 44 on the Match Lake.
Steve fished pole & pellet plus the method to weigh 38-11-00.
6th placed Mick Bull (Frenzee / Bag'em) drew peg 62 on the Specimen Lake landing 36-09-00 to the long pole with pellet.
Teams on the day- 
1st Ledbury Tackle 16pts
2nd Bag'em Winter Wonders 23pts (weight)
3rd Brian's Boys 23pts
4th Sheila's Boys 25pts
5th Old Ghost 27pts
Final team points listing after the 6th and final round
There is no table associated with this shortcode.
Darren Hudson also qualifies for the Classic final in May 2018